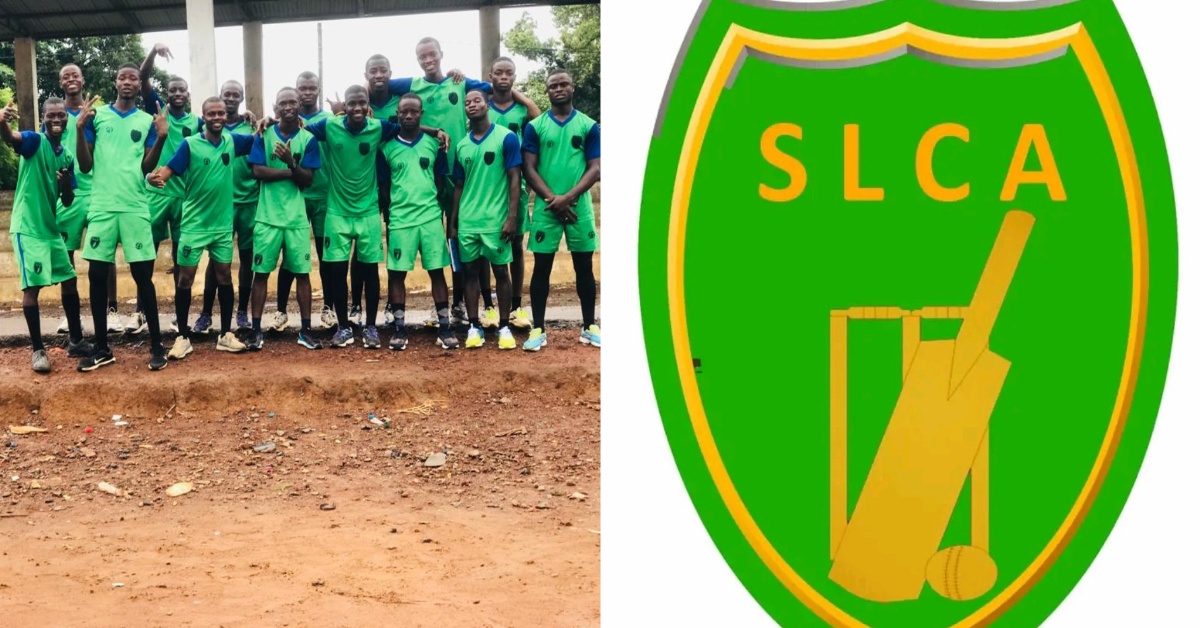 Ahead of U-19 Cricket World Cup Qualifier, SLCA Names Final 14 Man Squad
After months of skill-perfecting endeavours, the Sierra Leone Cricket Association (SLCA) has named 14 players ahead of the ICC Under-19 Men's Cricket World Cup Africa Division 2 Qualifier scheduled for September 30 through October 8, 2022 at the MKO Abiola Cricket Oval in Abuja, Nigeria.
Written below is a comprehensive list of those selected based on merit and those in reserve:
1. John Bangura- Captain
2. Eric Musa Tury-Vice Captain
3. Raymond Coker
4. George Sesay
5. Ibrahim Sesay
6. Alusine Turay
7. Eric Lassayo
8. Mohamed Lamin Kamara
9. James Bangura
10. Ibrahim Shiek Kamara
11. Tamba Lebbie
12. Mohamed Turay
13. Daniel Lassayo
14. Ibrahim Paul Kamara
*Reserves*
1. Ishamel Kargbo
2. Ibrahim Karim Kamara
Eight countries will take part in this tournament as follows: Kenya, Sierra Leone, Malawi, Rwanda, Nigeria, Ghana, Mozambique, and Botswana. From this number, two finalists plus a third place winner will join guys from Namibia, Tanzania, and Uganda, who enter the qualification pathway at this stage, to compete at the Africa Division 1 Qualifier in 2023.
Sierra Leone's opener in the Abuja endeavour will be against Botswana on Friday 30th September 2021 on pitch 1. On Sunday, the boys will face Rwanda before meeting host Nigeria on Tuesday October 4.
In December this year, the Sierra Leone Senior Cricket men's side, the Patriots, will participate in the ICC Men's T20i Africa Sub Regional B Qualifier in Kigali Rwanda from 29 November to 9 December 2022.
In all of this, government has not given a dime to cricket even as last year's promise dangles in the void in awkward silence.