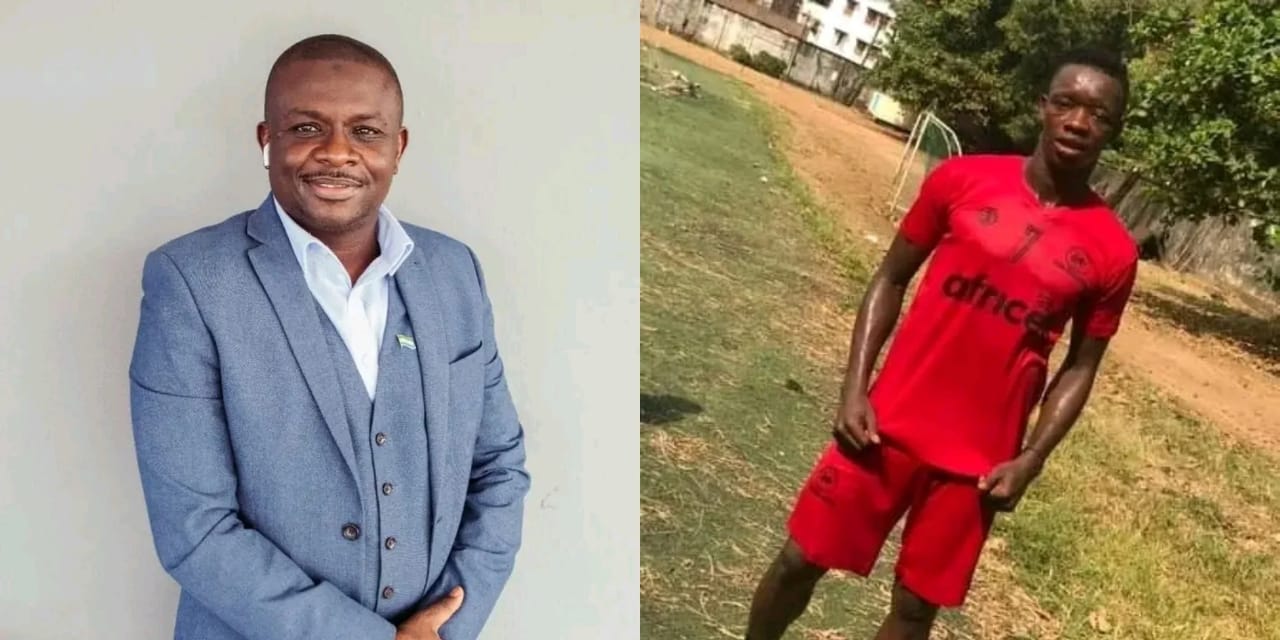 East End Lions Chairman, Anthony Navo Jnr Donates iPhone And Football Boot to In-Form Striker Alie Nzonzi Conteh
The Chairman of East End Lions Football Club Anthony Navo Jnr has donated a brand new football boots and Iphone to In-form Striker Alie Nzonzi Conteh for his current goal scoring prowess in the Sierra Leone Premier.
Nzonzi current stands as the second highest goalscorer in the league trailing behind Bo Rangers Striker Musa Noah Kamara.
During the start of the second leg in the Sierra Leone Premeir League, the chairman confirms the signing of the 18years old from Goderich Football Club.
Navo had once described the striker as an amazing young player full of potentials. He believes Inzonzi is a player to watch and has already proven that he can perform on top level.