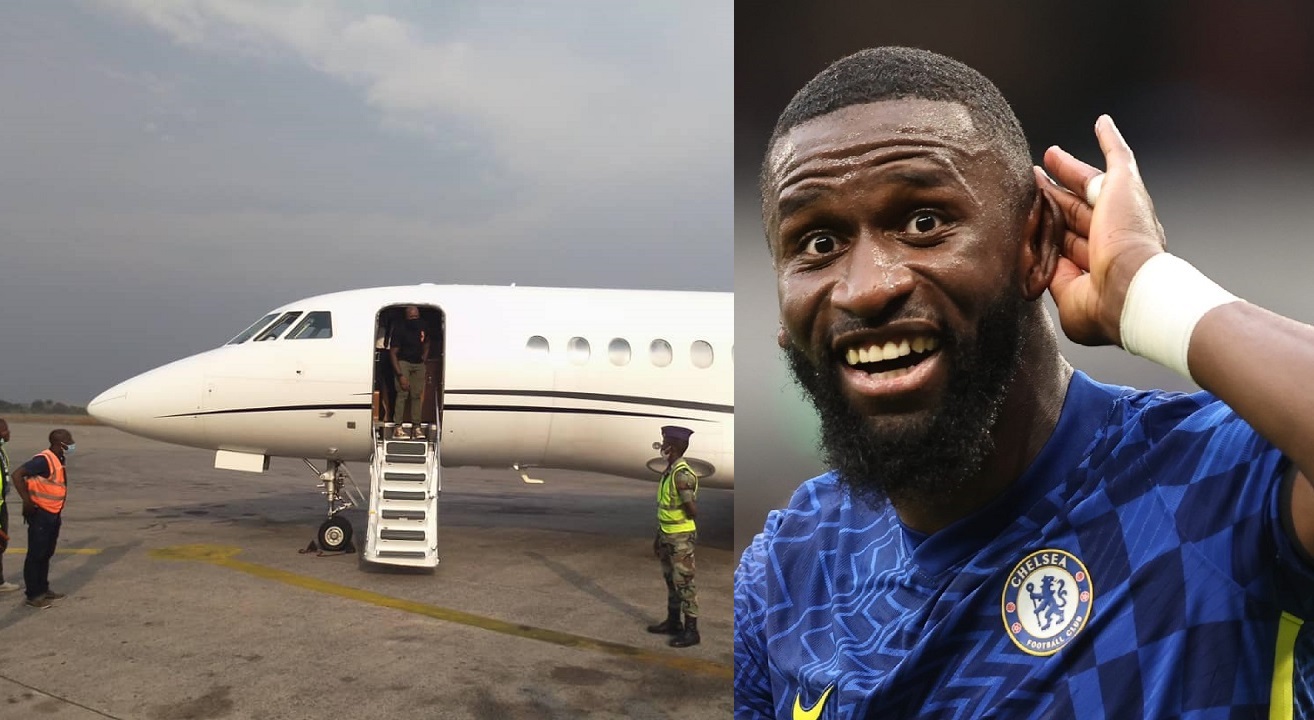 Chelsea International Footballer, Antonio Rüdiger Finally Arrives in Sierra Leone
Chelsea and Germany International Defender, Antonio Rüdiger has arrived at the Lungi International Airport in Freetown, Sierra Leone for a week working visit.
Sierraloaded learnt that Rüdiger arrived Freetown on Monday afternoon.
"Off to Sierra Leone for some days to recharge batteries for the crucial part of the season AirplaneFlag of Sierra Leone Looking forward to finally launch The Antonio Rüdiger Foundation For Sierra Leone there Crossed fingersRaising handsRed heart #Hustle #AlwaysBelieve", Rüdiger had tweeted while leaving London for Twitter.
An official press release states that Rudiger will have a series of official engagements to explore opportunities of investment in Sports and keep the Football conversation going after Sierra Leone's exit from AFCON 2021.
The climax of his visit will be to launch the  Antonio Rüdiger  Foundation for Sierra Leone on Thursday 27th January.
Rudiger, whose mother is originally from Sierra Leone was born and raised in the German capital Berlin and represents the country of his birth at international level, but has never forgotten his African roots and is proud of his dual heritage.
Recently, 11 children in Sierra Leone have a reason to smile after they received sponsorships for corrective surgeries aimed at correcting cleft lips, burns and deformations.
The surgeries were sponsored by Chelsea and Germany defender Antonio Rudiger in partnership with charity project, BigShoe.