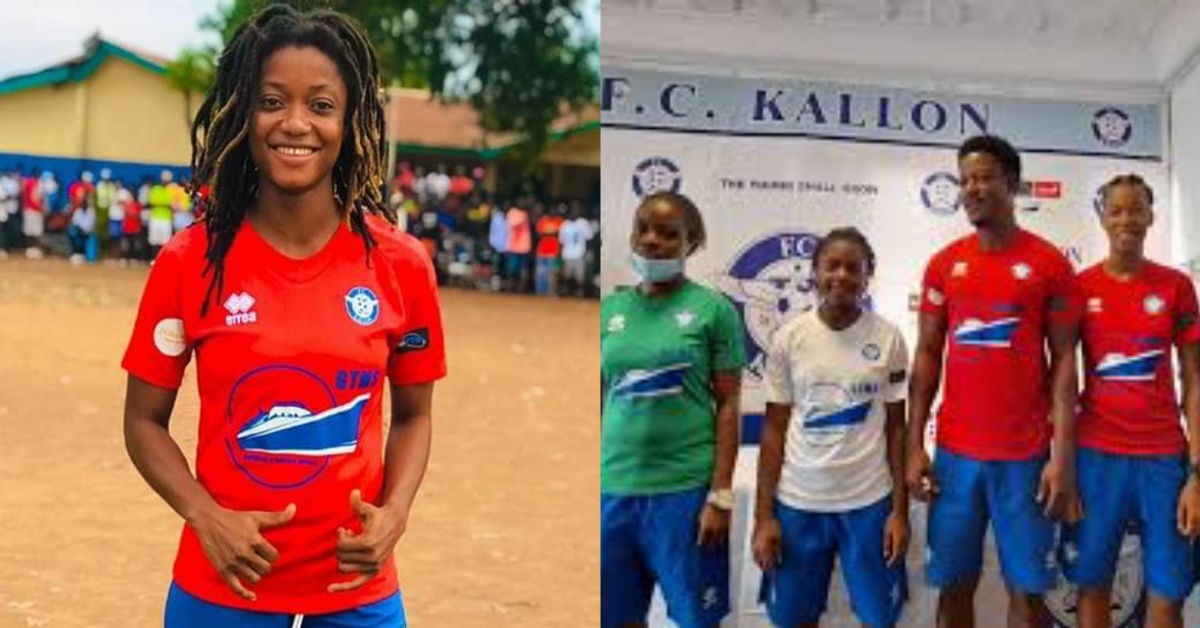 Marie Konteh's Brace Earns Fc Kallon Female Vital Away Win
Winger Marie B. Konteh who plays for FC Kallon Female becomes the first-ever player to register a brace in the maiden Women's Premier League netting two goals at the Lungi field against the VEM Buck Female on Sunday, 16th October 2022.
Marie B. Konteh is also the leading goal scorer of the Women's Premier League following the brace she registered in three minutes of proceedings which was enough for FC Kallon Female to pick up their first three points in the league away from home against VEM Buck Female their Western Area Counterpart as the match ended 2-1.
Konteh is known for her running ability and dribbling skills have previously played for Rising Queens FC, and Suba United both in Makeni and Mahmoud FC which has been transformed into FC Kallon Female she won the Airtel Rising Stars tournament and has earned several call-ups in different categories including the Under-17, Under-20 and the national side Sierra Queens.
According to NewsFeed Sierra Leone the winger expressed delight to have helped her side secure all three points in a match that she described as very tough "it was a difficult game for our side but thankfully we bagged home all three points and scored a brace is a good start for me as well, we have turned now our focus on our first home match against Koya Queens at Angola" she asserted.