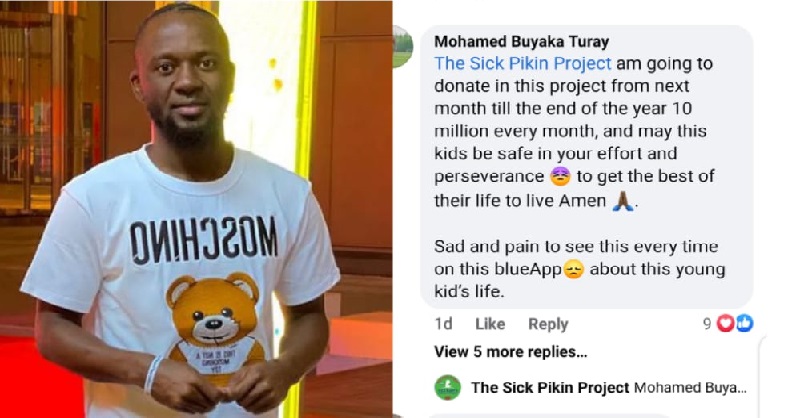 Mohamed Buya Pledges Sixty Millions Leones to The Sick Pikin Project
Mohamed Buya Turay a Sierra Leonean International Footballer has pledged to donate le 10,000,000 (ten million leones) each month from July till December to the Sick Pikin Project.
He made this pledged in a comment he made under the Sick Pikin Projects Facebook post.
He had written: Am going to donate in this project from next month till the end of the year 10 million every month, and may this kids be safe in your effort and perseverance to get the best of their life to live Amen. 
Sad and pain to see this everytime on this blueApp, about this young kids life.
He made this statement referring to photos the Sick Pikin has posted about a sick boy who was presently undergoing treatment under their care.
Sick Pikin Project in responding to the pledge wrote: Waw this is truly amazing we are truly blessed to have a kind soul like you, sir. Our project has too many children coming to us daily for help we are overwhelmed so any support will make a huge difference for us. Thank you so dearly and may goodness and mercies always be with you in your endeavors.