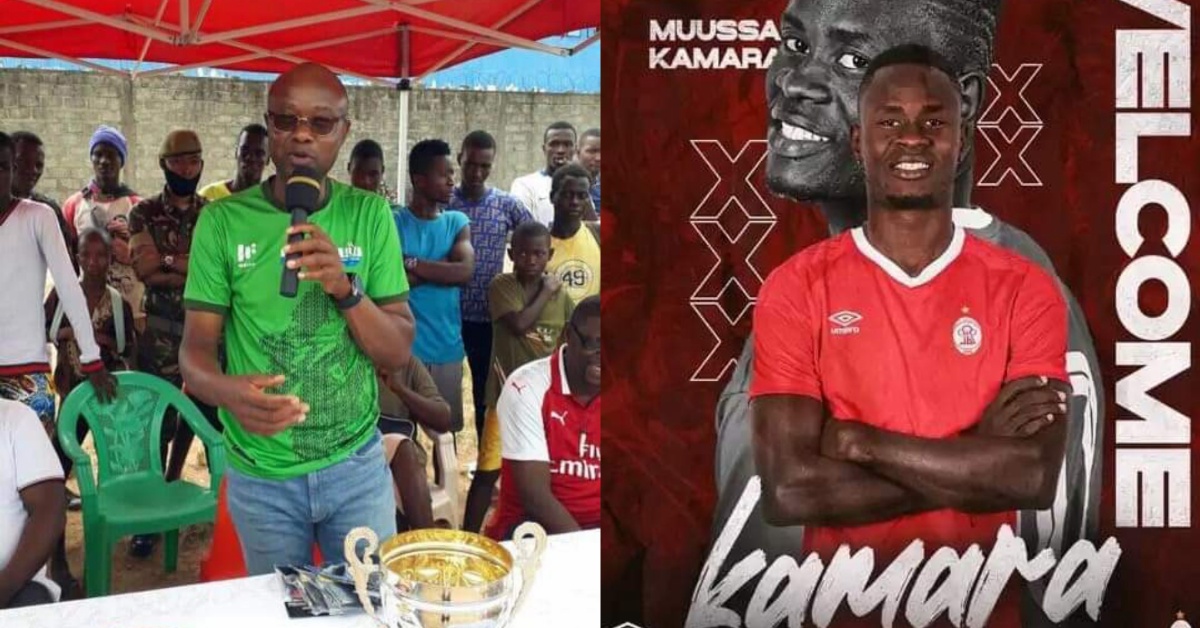 Former Leone Stars Manager Christian Dauda Questions Musa Tombo Signing Without Going Through Medical
Former Leone Stars Team Manager, Christian Dauda who also doubles as the Chairman of Brookfield United has questioned  Musa Noah Kamara's contract with Libyan club Al itihad without going through medical.
"I don't know what the contract is about but as far as I know, when you sign a contract, you have to go through medical first."
He acknowledged that he maybe  corrected because he heard the Libyan club agent said in an interview "Musa is not mentally fit, but how can you say Musa is not mentally fit and he is committed to a contract which l believe should be parts of his medical.If he is not stable with his mind physically, mentally, he is not part of the contract."
He also added that the condemnation and provocations will not help Musa. He acknowledged the fact that Musa is one of the most talented footballers he has worked with. He described him as a talent who needs help.