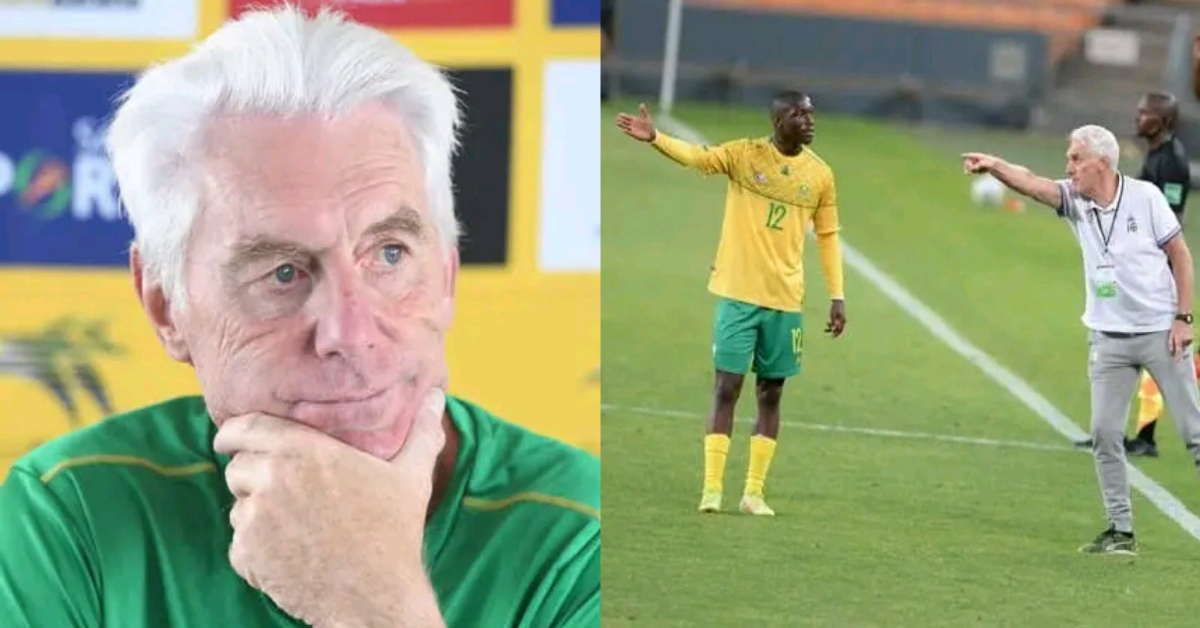 Bafana Bafana's Coach Hugo Broos Reveals Why South Africa is playing Sierra Leone in Upcoming Friendly
South Africa's national team coach, Hugo Broos, has explained the decision to play Sierra Leone and Botswana in the upcoming international friendlies.
Initially, South Africa were hoping to secure a friendly match against Africa Cup of Nations runners-up Egypt, but it did not materialize. So, the South African Football Association was able to get Sierra Leone and Botswana for Bafana Bafana, as the team is affectionately known.
The match against Sierra Leone will be played on Saturday, 24 September, and the clash with Botswana will be played three days later on Tuesday, 27 September. Both matches will be played at FNB Stadium in Johannesburg.
Broos will be using the match against Sierra Leone to prepare for the two 2023 Africa Cup of Nations qualifiers against Liberia in March next year.
"We focus on these two games. Why against Sierra Leone and Botswana? They are good teams, but not the top teams. I think now it's time to regain a little confidence for ourselves, but also from outside.
Secondly, a team of Sierra Leone is a little bit like Liberia. We have those two very important games (against Liberia) in March, and I think the game against Sierra Leone will be a good preparation for those games. We have to try to win these two friendly games. I know that there are some new faces in the team, and I hope that there will be players who can increase the quality in our team."
Broos plans on giving all the players in his 23-man squad an opportunity to play in the friendly matches.
"I will give all the players time to play. I will try to have a team against Sierra Leone and I will try to have another team against Botswana, so that every player has an opportunity to show themselves and that every player has minutes to play. That's also the purpose and goal of those friendly games."