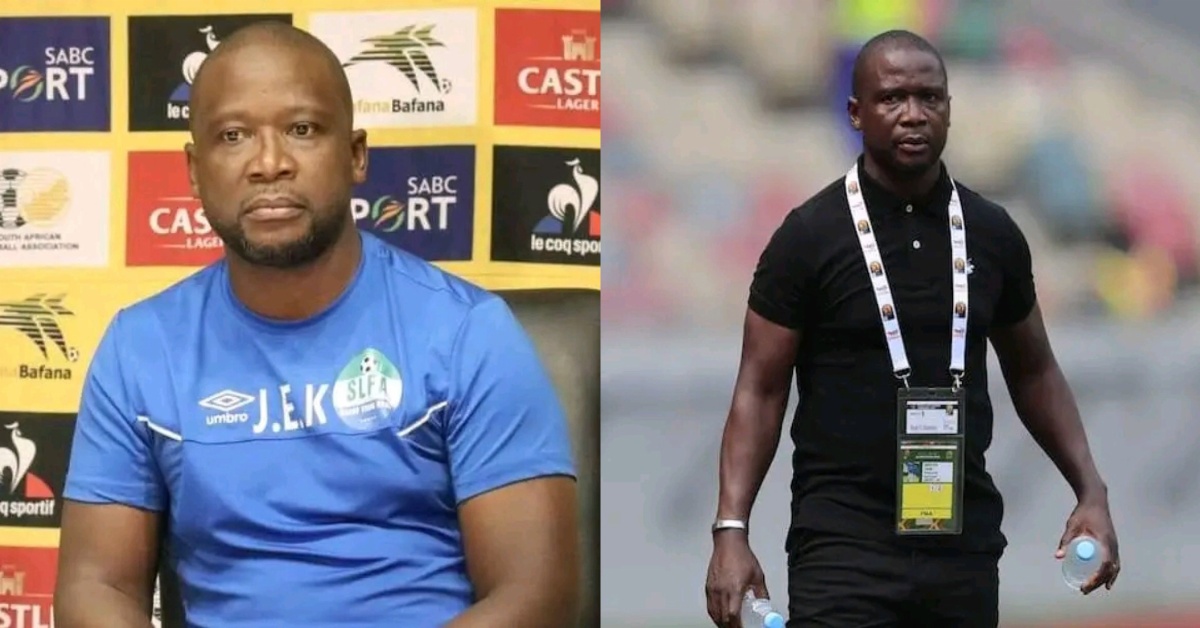 Coach John Keister's Energy Drains as Resignation Call Heightens
Head Coach John Keister has fallen on horrible times as call for his resignation reaches new height with Leone Stars recording poor performance in Algeria Team B's 3-0 loss in the UAE.
Last month, Leone Stars ended their friendly run against DR Congo and South Africa conceding seven goals in all, a poor move that has brought Head Coach John Keister under intense questioning, with his stay at the helm of affairs hanging in the balance.
From 2018 to date, Coach Keister has led the Leone Stars squad through sixteen matches. Of this number, he won three, drew seven, and lost six. The statistics has not clearly been in his favour. This has warranted wild criticism, calling for his resignation.
Before becoming the Head Coach, Keister had served under Swedish born Lars Oloff Mattson, Irishman Jonathan McKinstry and Ghanaian born Tetteh over the course of ten years.
Calls over his sacking following Leone Stars' poor run in the friendlies are going wild.
Meanwhile, the start of the Sierra Leone Premier League 2022-2023 League has fallen on awkward doubts as government's promised fund hangs in the balance..
Two weeks ago, the Sierra Leone Premier League Board (SLPLB) announced that it is going to commence the country's topflight league on November 18, 2022. The Premier League teams that formed part of the meeting to release a date only agreed on November 18 on the precondition that government expeditiously releases its promised funding, which has yet to be fulfilled.
As hopes swing in the pendulum, teams gave a go at a preseason gala, an indirect protest against the announced date to start the league. They have intensified effort towards such a warm-up while transfer window screeches to a halt.