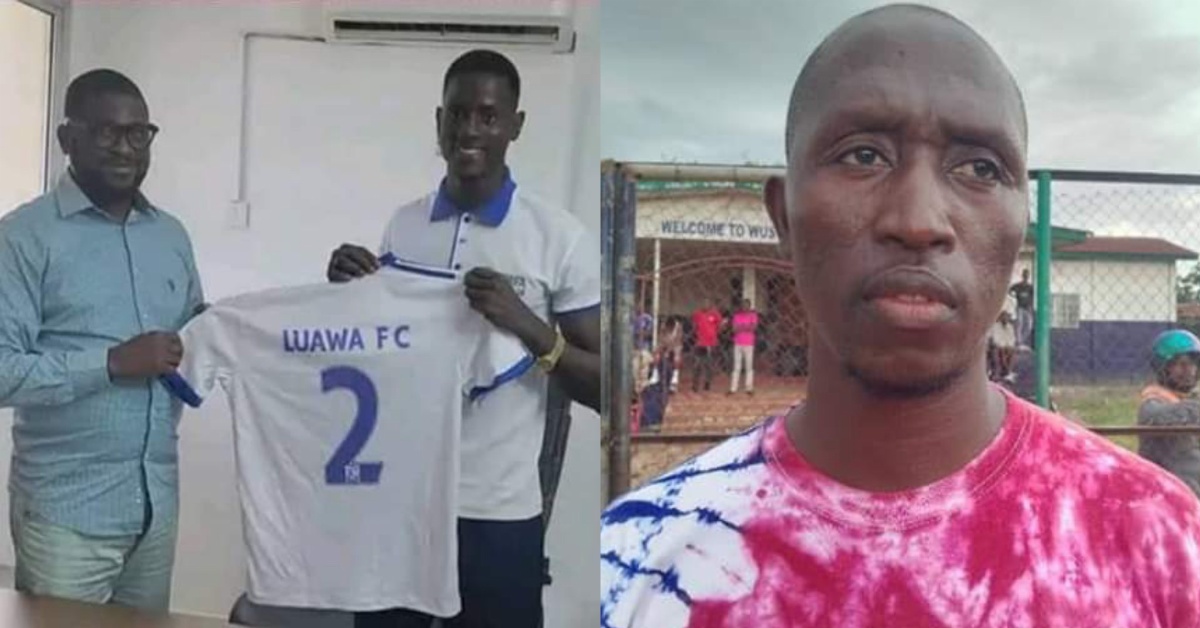 Over Defender Transfer Saga, Bombali Sebora And Luawa Fc Reveal Stands
Secretary General of the Northeast region division one club Bombali Sebora FC Abdul Karim Jalloh has stated that defender Sorie Sesay is a contracted player of the club noting Luawa FC failed to follow the due procedure in securing the service of the player.
Abdul Karim Jalloh furthered that Sesay has two years remaining in his current contract with Bombali Sebora FC which he renewed in 2020 till 2024 and failed to establish it with Luawa FC and went on to sign for the Premier League club as a free agent.
Jalloh concluded that the next step of Bombali Sebora FC is to follow the legal procedures since Luawa Football Club is not in the position for negotiations to amicably resolved the matter "I contacted the CEO of Luawa FC Emmanuel Saffa Abdulai Esquire frankly enough he is an easy-going personality and requested for us to share with him the contract Sesay have with Bombali Sebora FC, but since there is a no more positive response from him to resolve the issue then we are ready to implement our action plan to show them that Sesay is still our player" he affirmed.
While responding to questions about Sesay's transfer in an online telephone call interview with NewsFeed Sierra Leone Dr Emmanuel Saffa Abdulai Esq. the Chief Executive Officer of Luawa FC started by describing the player as a very promising talent following his outstanding performance in Kenema during the group stage of the 2022 national playoffs.
Lawyer Emmanuel Saffa Abdulai went further to state that Sorie Sesay was on trials and was only given the green light to train with the club after the player disclosed to him that he has relocated to Wellington in Freetown and was advised by his uncle to join Luawa FC.
He continued that Coach Alex Sesay recommended that it will be a good decision for the club to sign the player and further develop his talent "I have experienced defenders for the Premier League however, I agreed to act upon the recommendations of my coach and enquired with both Sorie Sesay and his uncle about his current club status both of them stated the player is a free agent and his contract has elapsed with Bombali Sebora Football Club, therefore we later agreed on his terms and conditions" he noted.
Lawyer Emmanuel Saffa Abdulai further established that two weeks later after the official announcement of the transfer, the scribe of Bombali Sebora FC Abdul Karim Jalloh contacted him and asserted that Sorie Sesay is still a contracted player "I received a Whatsapp message from the Secretary-General of Bombali Sebora he stated that I failed to follow the due procedure, then later I asked him to bring forward the contract of the player if it is genuine then we are ready for negotiations but to my dismay, it took him two weeks to bring forward the contract of the player, the contract which he produced is altered they scratch the original number on the contract and they changed it till 2024, the time Sorie Sesay joined Bombali Sebora FC is an amateur player so the contract should also bear the consent of his parent, and let me reiterate this I will not tolerate anyone to take advantage of Luawa FC thinking that it is a rich club" he concluded