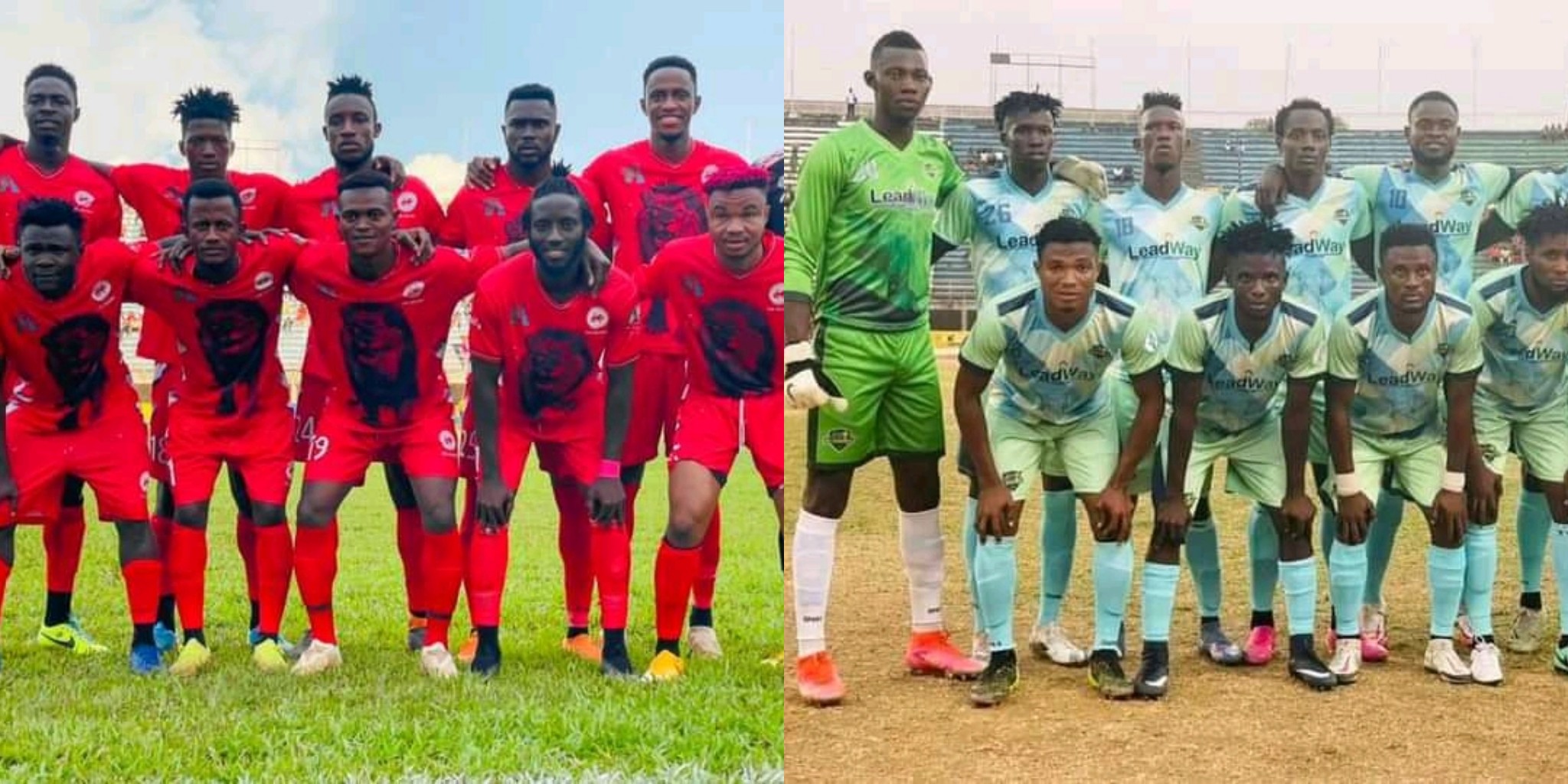 East End Lions Set to Clash With Bo Rangers as Battle For Sierra Leone Premier League Trophy Thickens
As they battle for the Sierra Leone Premeir League, East End Lions Football Set to clash with Bo Rangers at the Wusum field , Makeni City. The Match is schedule to take place on  on Sunday 17th April 2022.
The match is a clash of the Titans as the two Premier League clubs are battling for the top spot. Bo Rangers currently tops the Sierra Leone Premier League with 5points ahead of East End Lions.
East End Lions as a host are hoping to win this match if they are to keep their hopes of winning the Sierra Leone Premiere League alive.
East End Lions FC seated in the second position on the log five points behind Bo Rangers have won four out of their last five league meetings against their counterpart and also remain unbeaten since the start of the second round recording five wins and four draws out of nine matches played, but suffered a 2-1 defeat in the first leg encounter at the Bo mini stadium.
Bo Rangers Football Club came from back during the first round and secured a 2-1 win which also marked their first victory in a decade since they last defeated East End Lions Football Club in April 2011, they are also in top form winning all their last four Premier League matches and conceded only one goal.
Both teams have also maintained a good relationship in the transfer market of the ongoing league among the top names is Musa Noah Kamara fondly called "Musa Tombo" who scored and registered an assist in his first appearance against his former club East End Lions FC during the first round and have further registered twelve goals, whilst Prince Barrie joined East End Lions Football Club at the start of the second rounds and have registered five assists out of eight appearances for the club.
East End Lions Football Club are searching for a win at all cost on Sunday to return to winning ways after two consecutive draws and close the margin to two points to remain as title contenders, on the other hand, a win for Bo Rangers will extend their lead to eight points with seven more remaining matches to climax the season.
In recent times, the Sierra Leone Premier has been marred with violence and in discipline amongst players, fans and coaches.  A clear  manifestation of such instances can be seen from matches between Bo Rangers recent encounter with FC Kallon and also Bai Bureh Warriors clash with Ports Authority.
To further mitigate such conduct that will bring the beautiful game to a disrepute, the Sierra Leone Premier League Board should endeavor to strengthen the Security Personnel on   Match day,  Sunday 17th, April during the Match.  The Sierra Leone Football Referees Association also cannot be left off the hook. A  majority of perpetrators who are bringing the game to a disrepute are justifying theirs actions due to poor officiating of matches
East End Lions General Secretary recently issued a press release which indicates that as a club, they will continue to honour their fixtures and do their utmost to imbibe a culture of fair play  by the rules of the game. They further stated that they will continue to urge their fans to behave responsibly and respectfully.
East End Lions further caution the Sierra Leone Football Association reminding them of their responsibility to promote the integrity and ethics of the game in Sierra Leone.