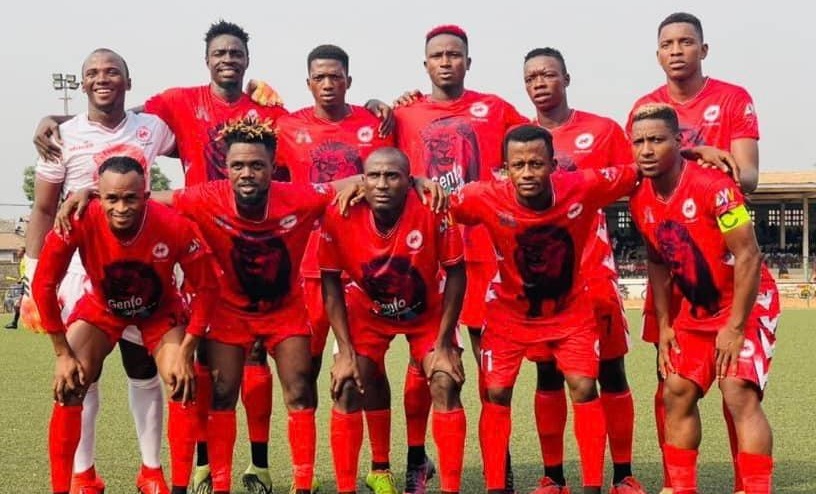 East End Lions Defeats Bo Rangers to Close up Sierra Leone Premier League Title Race
East End Lions Football Club the defending champions of the Sierra Leone Premier League secured a vital 3-1 win against the league leaders Bo Rangers Football Club at the Makeni Wusum field on Sunday, April 17th 2022 to remain as title contenders as two points separating the two sides on the log.
The in-form winger who joined East End Lions Football Club during the second round Prince Barrie shines against his former club as he registered two assists within the first twenty minutes, and was also named the player of the match.
The match was a clash of the Titans as the two Premier League teams are battling for the top spot. Despite East End Lions defeat, Bo Rangers still tops the Sierra Leone Premier League with two points ahead of the Killers.
East End Alie Nzonzi Conteh and Masallakie as helps keep East End Lion  hopes of winning the Sierra Leone Premiere League alive.
Prince Barrie is presently leading the Sierra Leone Premier League Assist chat with eight assists registering seven at East End Lions including a hat-trick assist against East End Tigers Football Club and has bagged the Man of the Match award three times out of eight appearances for the club.