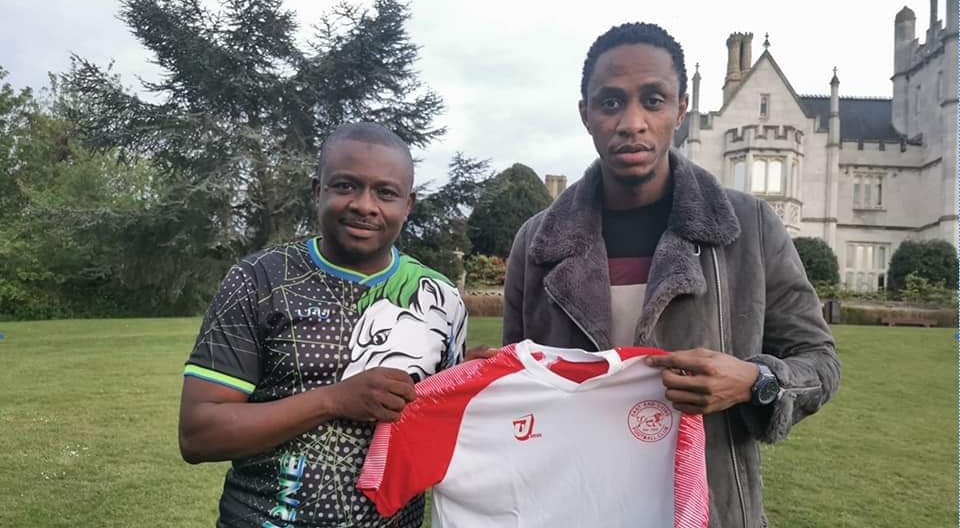 East End Lions Signs UK Based Sierra Leonean Midfielder, Khalifa Jabbie
East End Lions Football Club has signed United Kingdom (UK) based Sierra Leonean International midfielder, Khalifa Jabbie on a short-term deal amid the 28-year-old's successful international football career in Europe and across the world.
The deal with the player was signed in London after intensive negotiations with the Club.
The Chairman of E.E Lions, Ambassador Anthony Navo Jr had travelled to London to complete the deal with Jabbie for a record breaking amount which remains undisclosed. Many clubs had offered the player a new deal but were unwilling to match what the E.E Lions Club had on the table. E.E Lions Chairman believes Jabbie will make a great addition to the team.
The former Sierra Leonean international footballer, Junior Parade Koroma who now serves as an international agent for the Club says Jabbie's flexibility in the field makes him unique.
Speaking to AYV Sports London, Jabbie said he was "excited about the E.E Lions project and grateful to the club's management team."