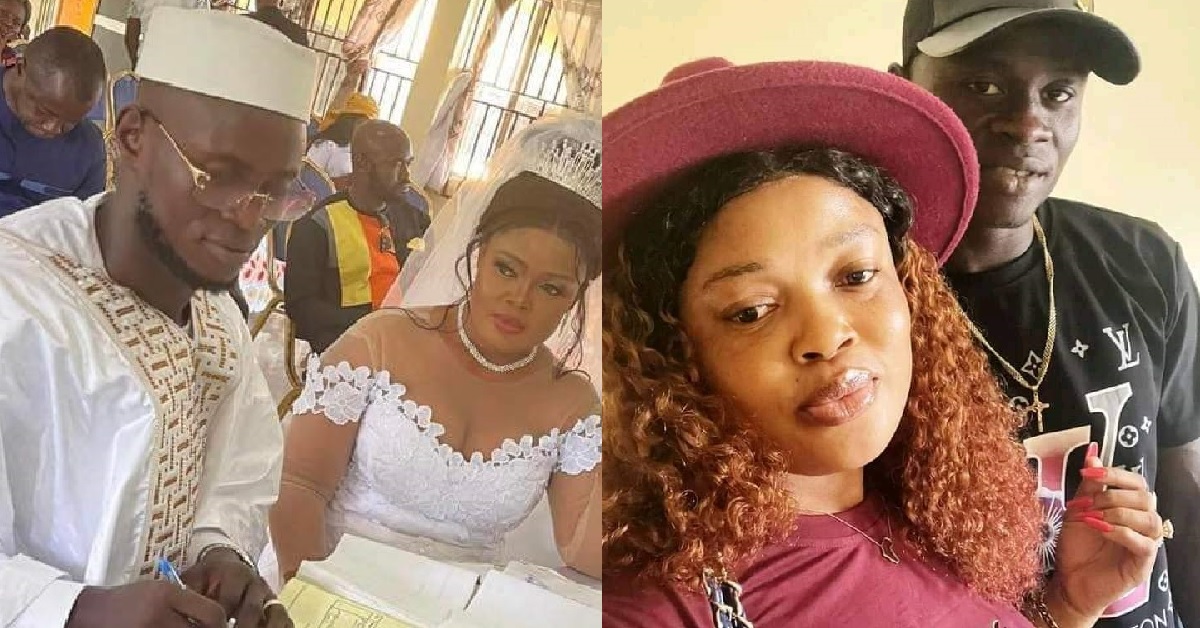 Musa Tombo's Ex-Girlfriend, Esther Reveals How Hawa Destroyed Her Relationship And Almost Killed Her
Esther Musa, the fiancée of Bo Rangers and Leone Stars striker; Musa Tombo has revealed how Hawa Tombo destroyed her relationship with Musa and almost killed her.
In the leaked voice note, Esther explained how she struggled behind the football star including the attacks from Hawa Tombo. She also narrated how she went and searched for accommodation for Musa Tombo when he was transferring to Bo town to play for Bo Rangers football club and how she made the payment to the lawyer when the money was given to him by Musa's manager.
She called on God to fight for him as she has nothing against the striker. "I have nothing to say but God will fight my battle. If I was having bad intention for Musa, God will not fight for me but if I have good intention for him, God will fight for me."
Esther also revealed how she was solving Musa's spiritual problems. She said she was frequently praying and fasting to solve his problems. She mentioned Madam Isha Johansen and Ambassador Navo Jr. as witnesses. She said they can testify on her behalf.
"I have never gone to juju or moray man but all the problems that he was having, I went to different churches and prayed for him. I was praying and fasting. Isha Johansen and Junior Navo are my witnesses. They will testify what I am saying." And added "I am not speaking because I want to speak. I am keeping quite because I know one day, the truth will come out and it will be exposed. The pain that I went through was not easy."
She explained how Hawa Tombo wanted to kill her even after leaving the relationship. She said the intention of Hawa is to take her out of the picture. Esther denied of knowing Hawa and stated that Hawa knows her because she has been in Bo town with Musa.
"Even when I left the relationship, the kind of attacks that I received were not easy. Hawa was behind me toe and toe. All she wanted to do was to kill me so that I can move out of the picture totally. But I know the God that I was serving was a living God. You can try but you will never defeat me because I never sin against you. I never know you but you know me because I was going to Bo."
Esther decided to leave the action of Hawa to God since she don't want her name to be dragged on the issue. "I don't have money and I am just trying with my family. But she came because she is older than me and destroyed my chances. I left my case to God. I leave everything to God. Just like what I said, I don't want people to drag my name on anything."
She declared that she doesn't want the football star again and she has nothing to do with him. "Musa is still telling people to beg my parents but I don't want him again and I have nothing to do with him. I will not die behind one man and later they bury me. I know what I was going through and the kinds of attack I was receiving. If not praying and fasting, other thing would have happened." ­She concluded.