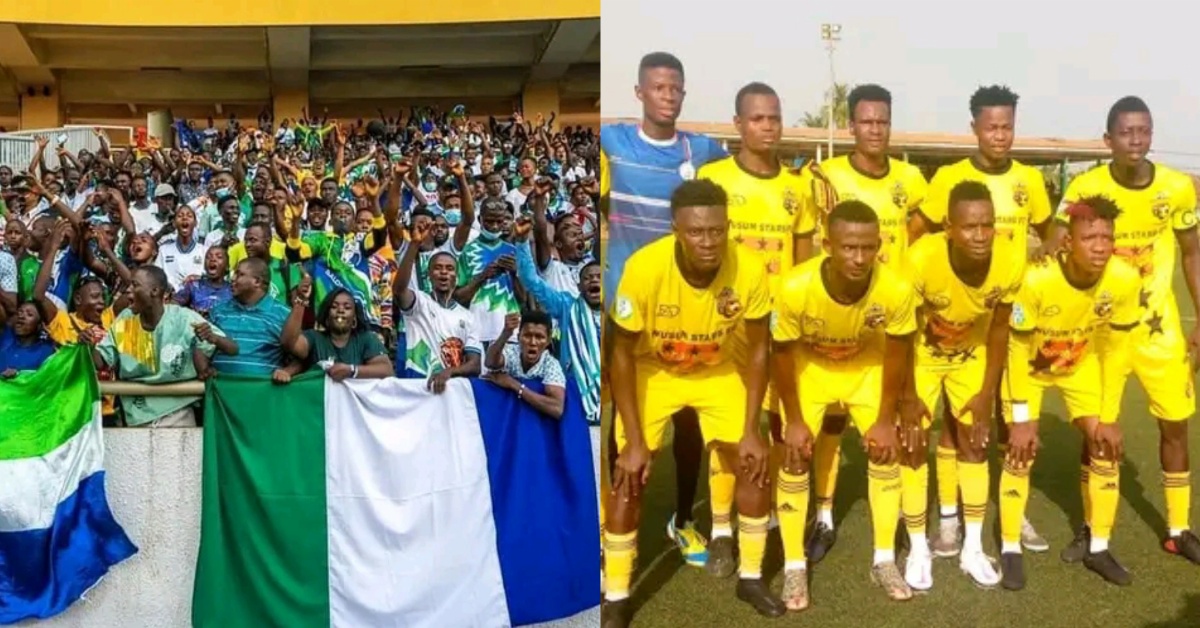 Fans Boycott Wusum Stars Home Matches
The Northern Rock of Makeni, Wusum Stars Football Club are experiencing low turnout of Fans that are coming out to watch their home matches in the ongoing Sierra Leone Premier League season.
According to the fans the season for them not showing up is because of the poor officiating their team is getting from match officials. L
The low turnout of fans is affecting the club's revenue generation and the smooth running of the team's administration.
The boycott has caught the attention of the top management and the players including the Secretary General, Mohamed Bangura, who recently voiced out his disappointment over poor officiating in their 9th match against Luawa Football Club.
Bangura alleged that they were robbed in broad day light, noting that the officials have been unfair against Wusum Stars.
Wusum Stars are currently 17th in the League Table with six points. The team is currently battling relegation after 9 matches played .