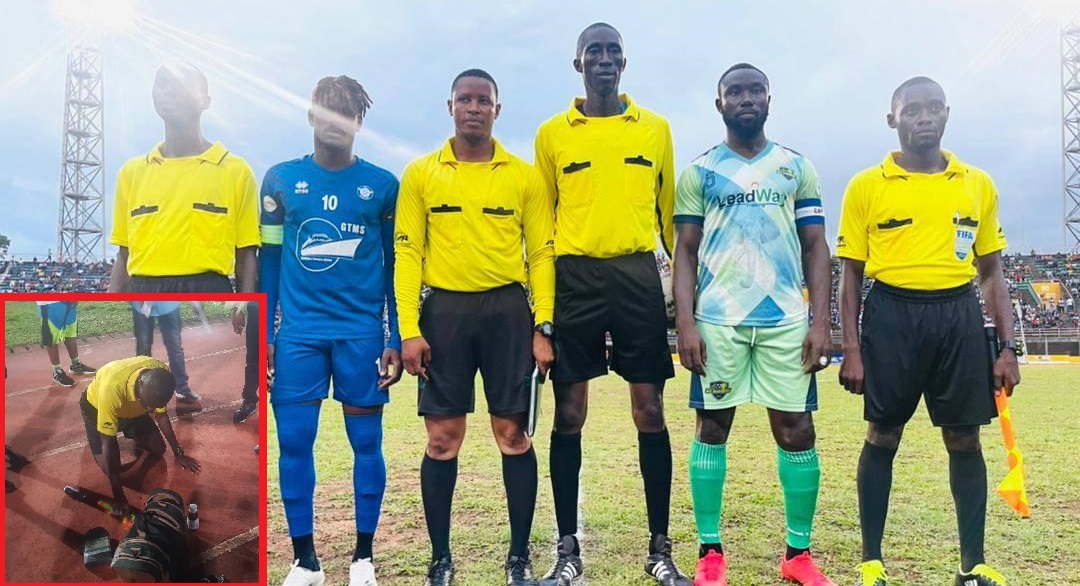 FC Kallon Vs Bo Rangers Match Ends in Chaos as Fans Break Bottle on Linesman's Head
The biggest match of the midweek in the Sierra Leone Premier League between FC Kallon and Bo Rangers FC did not officially end because of ugly scenes at the Siaka Stevens stadium in the capital Freetown.
Angry fans alleged to be supporters of Bo Rangers, created a commotion after one of their soccer players was sent off – for reportedly insulting the central referee.
They threw stones into the pitch, and the linesman around the presidential stand area was hit with a bottle in the head.
Sierraloaded learnt that FC Kallon were leading by 2-0 when the incident occurred – causing the match to be abandoned in the 88th minutes.
Sallieu Tarawally opened the scoring in the 19th minute, followed by a sensational strike from Mahmoud Fofonah, man of the match winner, in the 22nd minute.Bo Rangers played well but their hopes of a comeback were squashed after Kabba
Tucker was shown a straight red card for reportedly insulting the referee. This prompted stone throwing from the part of the stadium that was predominantly occupied by Bo Rangers supporters.
Meanwhile, the current table standings show FC Kallon has been awarded all three points.