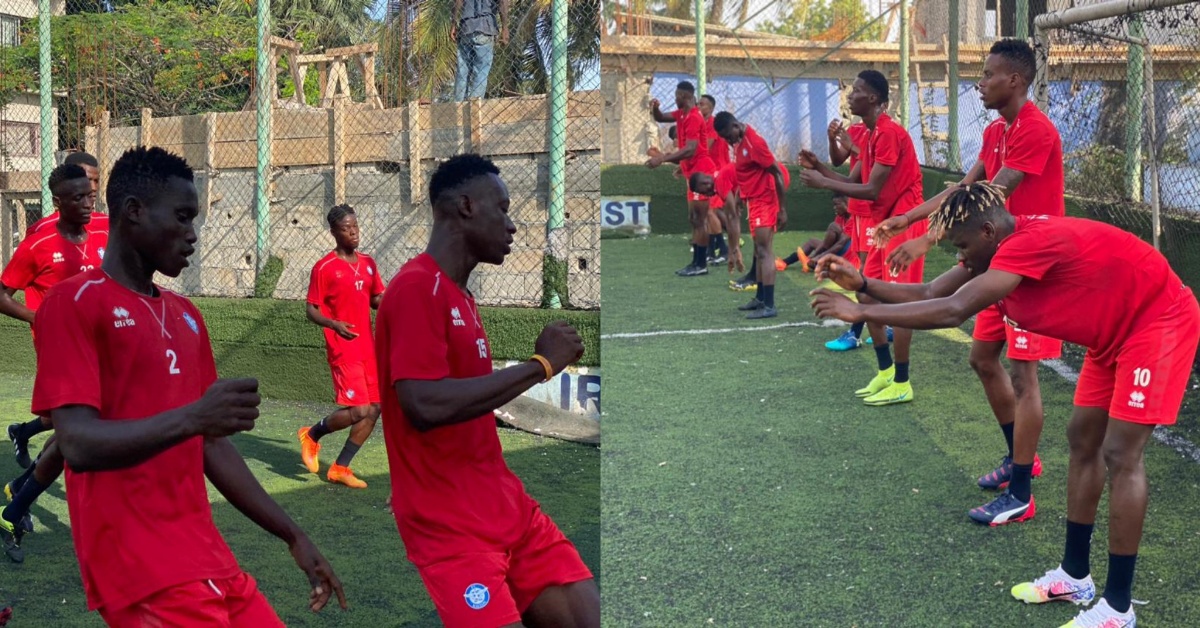 FC Kallon Embarks on Intensive Training Ahead of Tournament in Italy
FC Kallon Football Club has embarked on intensive training in Abidjan, Ivory Coast ahead of the 2023 Viareggio Tournament in Italy.
The Physical exercise is to keep the team fit ahead of the tournament while awaiting their Visa approval for the tournament next week.
The Viareggio Cup, officially named the Viareggio Cup World Football Tournament Coppa Carnevale, is a youth association football tournament held annually in the commune of Viareggio, Italy, and its surrounding areas. It is considered one of the most important youth football tournaments in the world.
One of the most important youth professional showcases in the world, the Viareggio Cup has produced world-class talents since 1949, in what is truly a breeding ground for stars.
If they get the Visa approval, FC KalKallon'sung lads will be on display in hopes of becoming scouted and becoming professional players overseas, whether it be in Italy or other countries
in Europe.
Acting as a professional showcase, the Viareggio Cup has been the launching pad for many soccer legends. Pirlo, Inzaghi, Totti, Buffon, Gattuso, Nesta, Cannavaro, De Rossi, Balotelli, Del Piero, e.t.c