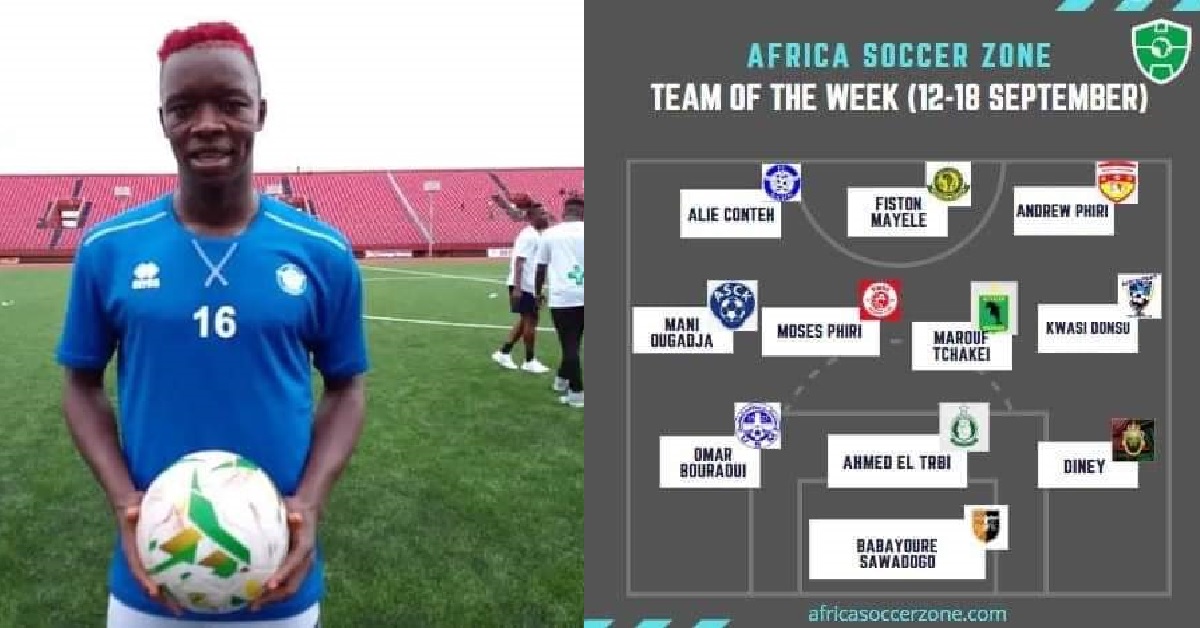 FC Kallon Forward Alie Conteh (Nzonzi) Named in Africa Soccer Zone Team of The Week
FC Kallon Forward, Ali Conteh, popularly called Nzonzi has been named in Africa Soccer Zone CAF inter club competition team of the week after his brilliant performance on their 4:0 aggregate win against Les Buffles du Borgou, Benin in the CAF Champions League Preliminary Round.
Alie Conteh (Nzonzi) among players was able to secure the first hat-trick in the competition. This excellent performance from the player has earned his name in the Africa Soccer Zone player of the week team.
In their first encounter with the Buffalos of Benin, FC Kallon was able to secure a 1:0 win in Benin. The return leg took place at the Samuel Kanyon Doe stadium in Monrovia, Liberia that resulted to 3:0 win in favour of FC Kallon.
Conteh bagged all three goals for FC Kallon in their 3-0 home win against the Buffles FC from Benin in the 2nd leg of the CAF confederation cup preliminary round.
After thrashing the Buffalos of Benin in their home and away match, FC Kallon next encounter is the Egypt's Future FC in the next round of the Confederation Cup in Africa.
Alie Conteh (Nzonzi) is very optimistic as the team prepares ahead of their next encounter.