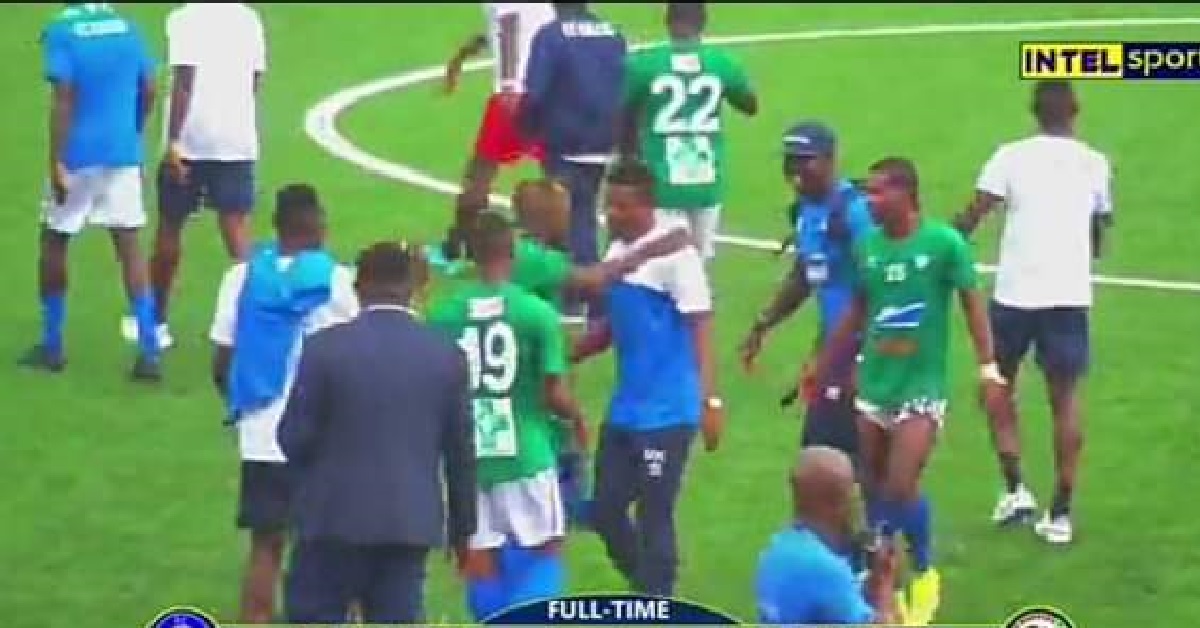 FC Kallon Thrashes Les Buffles du Borgou, Benin in Their CAF Champions League Return Leg
The Buffles du Borgou, Benin has suffered a 4:0 aggregate home and away defeat with the Cavaliers of Sierra Leone, FC Kallon on their return leg match in the TotalEnergies CAF Champions League Preliminary Round 2022/2023.
The match which took at the newly renovated Samuel Kanyon Doe sports complex in Monrovia, Liberia.
FC Kallon had their first away encounter with the The Buffalos of Benin which resulted to a positive 1:0 defeat in favour of FC Kallon.
In their return leg today at the Samuel Kanyon Doe stadium, FC Kallon was able to secure 3:0 win against their rivals. This made a total aggregate of 4:0 defeat on the Les Buffles du Borgou.
With outstanding performance from FC Kallon players, Alie Conteh popularly known as Nzonzi came out to be exceptional in the pitch as he became the goal machine of the team.
Alie Conteh (Nzonzi) scored a hat-trick as FC Kallon proceeds to the second rounds of the TotalEnergiesCAFCL.
Congratulations Cavaliers!!!