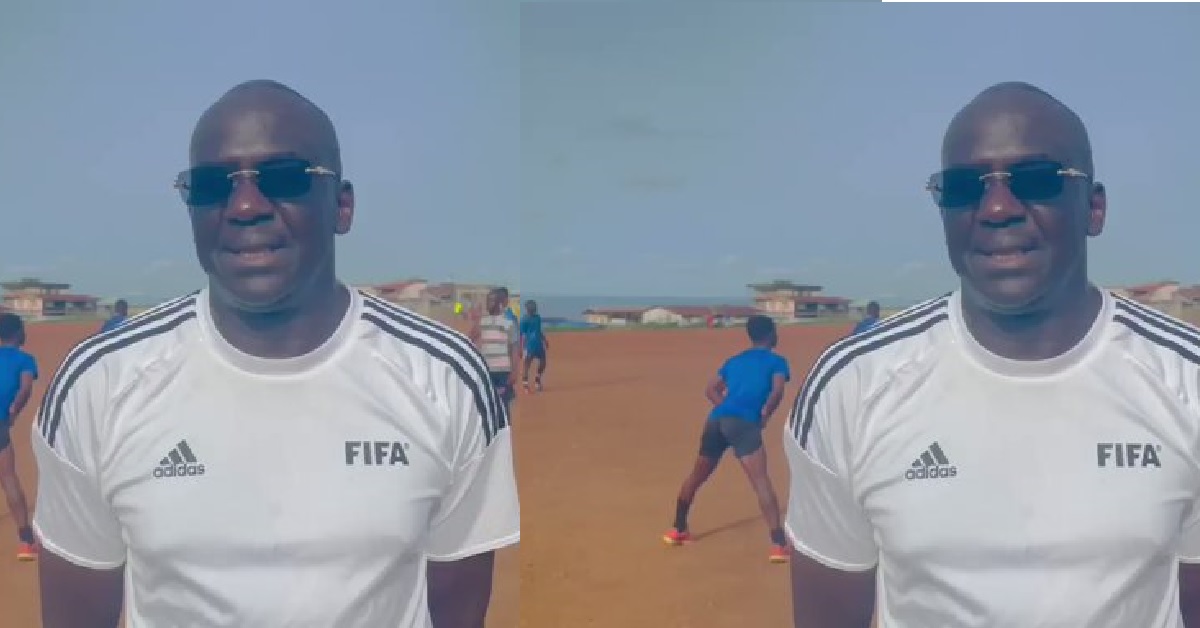 FIFA Development Manager For West And Central Africa El Hadji Diop Inspects Approved School Playing Field
Ahead of the commencement of the proposed artificial turf project FIFA Development Manager El Hadji Diop Visited the Approved School playing ground.
In an Interview with Diop he said yesterday morning before the visit to the he held a meeting with SLFA executive members about the project he noticed that a large majority of the project involved infrastructure.
He further expresses the important of infrastructure in Football Development Especially populated area, he gave an example to the Wellington community the location of the Approved School playing Field, he stated that the visit is important for him to see the passion and love the people have for football in the community.
Diop also said from what he had been told and what he have seen the playing field is occupy from morning till evening this mean the interest and passion of football is there, He said the role of FIFA is to provide a field that is in a very good condition that will give opportunity to the players to practice and develop their skills in football.
Diop stated that the Location of the Approved School playing field is fine it just some minor discretions that they have regarding the police Barracks and the quarters that are around the playing field