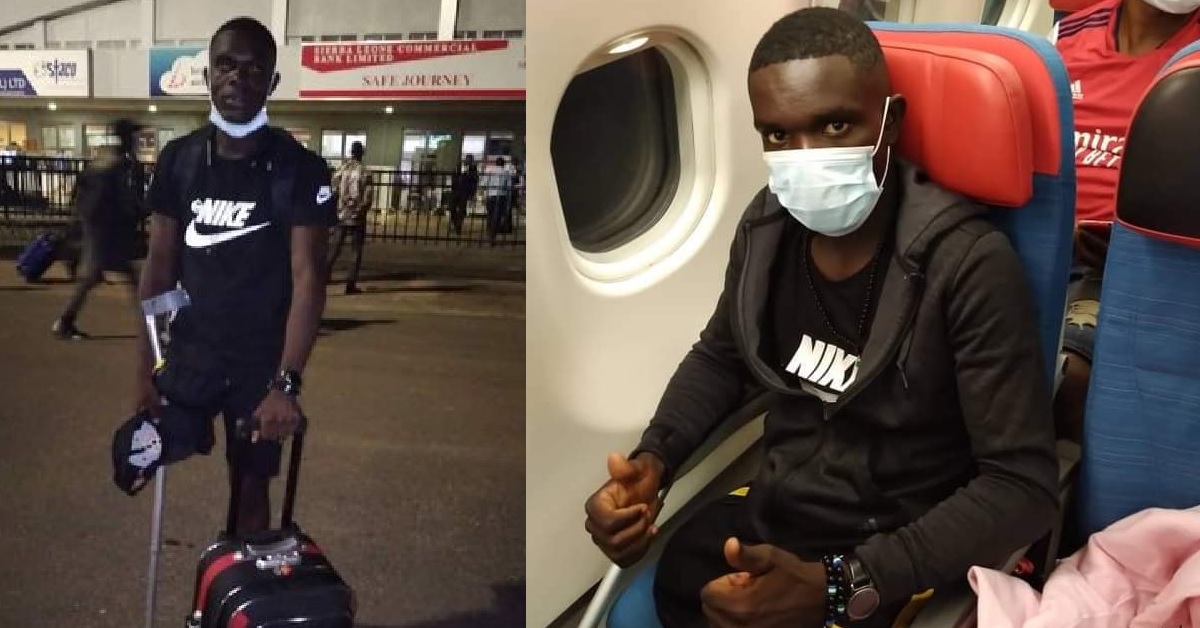 BREAKING: Single Leg Amputee Player, Foday James Lumeh Departs Sierra Leone For Turkey
Single Leg Amputee Promising Prospect player Foday James Lumeh today 10th October 2021 departed the shores of Freetown Sierra Leone for Turkey to join Sanlifura (Eyyubiye) Amputee team.
The public Relation Officer (PRO) wrote on social media
"I am excited to informed you all that @ Foday James Lumeh departed the shore of the city (Freetown) today to join Turkey amputee football team ' James has become the first Professional amputee player in the history of amputee team in Sierra Leone.
Let's keep Foday James Lumeh in our prayers to be successful in his career, we pray for more doors of blessings to open for him and others amputee players in Sierra Leone.
Foday James Lumeh also wrote on his social media page, Single Leg Amputee Sports Association (SLASA)
"Thank you all (Members of SLASA), for your tremendous support, courageous words, and love that you show me. I will forever miss you all and I will always keep the Association name alive. I love you all. To my one and only exceptional Prezo, coaches and colleague players. Thank you all for everything you did for me, it was never a mistake crossing path with you. Love you all. Goodbye for now."