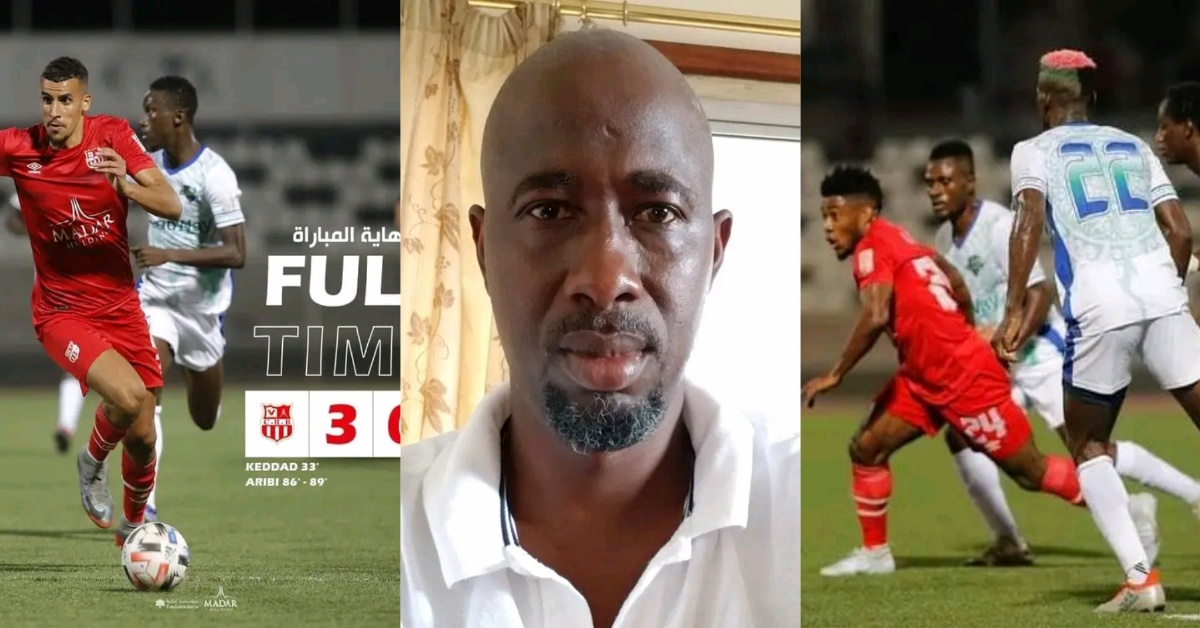 Sierra Leonean Football Agent, Chernor Musa Reacts Over Bo Rangers Crashing Out of CAF Champions League
Popular Sierra Leonean Football Agent, Chernor Musa has reacted to claims on Facebook that Bo Rangers were technically not good enough in their crashing out of CAF Champions League Participation.
Sierra Leone Premier League update page posted on Facebook "Belouizdad really showed Bo Rangers that there is a difference between beating teams like Anti Drugs in the Sierra Leone Premier League and playing teams in the CAF Champions league. Poor is an understatement, Bo Rangers were dreadful. Technically not good enough. The players looked inept and clueless throughout the game. Lacked confidence and looked unmotivated.It's all about learning from this experience and working on it. But for now, the champions league dream is OVER."
However, the football expert, Chernor Musa reacted that "Sierra Leone Premier League updates. I think you should first see where they come from and what they achieved and done !. They did well in the first Leg to get the 0-0 which was their first time ever and did so well considering the background of both teams and the leagues they are coming from and by FAR Algeria League is much better. The 3-0 lost came from Concentration and other things but I could applaud them because they did their all and Best. I don't think this medium should critique of Bo Rangers because I am sure you should know better and you take it too silly and personal !. Change the name of the Page bcus I don't feel u should spit on the plate you eat !!. First see the Level and know the level of the Two Clubs and Leagues then you can able compare. I think they did well and lost concentration and experience is to be blame for me."
Some Sierra Leoneans have also took to the Social media (Facebook) to express their disappointments in Bo Rangers 'Second Leg Performance against CR Belouizdad of Algeria.
Some believe that the root cause of the defeat stems from the fact that the players appear less motivated with no confidence and  concentration.
Amara Kamara posted on Facebook that
"This is what you get when six points were deducted from other teams just to make them Champions. I hope the premier league board should learn from this."
Mahmoud Koroma added that "Watching FC Kallon today you can tell they're the best team in Sierra Leone. Bo rangers have good individual players but can't play as a team."
Foday Sesay opined that "I think Bo Rangers need Musa Tombo irrespective of what has happened. You might not like my opinion but you could remember at one time Bo Rangers had an issue with the player, you guys suspended him and you saw what happened. You started losing games until his return. So think about it."
However, Joseph Crispin Barnes in his post stated  that "considering where Bo Rangers were a few years ago I think this is a great success for the club and the SLFA the experience these boys have got playing in the highest continental competition will stay with them throughout their career thankyou Babadi and the entire team for the poster I don't think you have Sierra Leone Football at heart you're not fear the with Bo Rangers your country's champion."