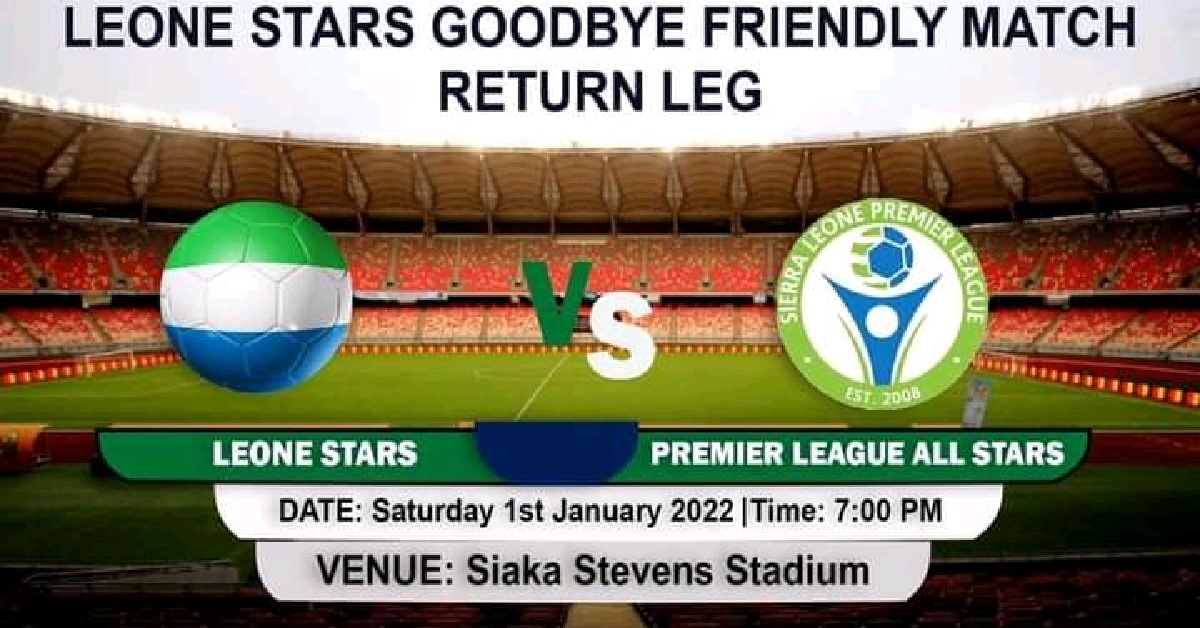 Sierra Leone Football Association Cancels Leone Stars VS All Stars Match
The Sierra Leone Football Association has issued a press release cancelling the proposed match between Leone Stars Versus Sierra Leone Premier League All Stars Match schedule to take place on Saturday January 1st 2022 at the Siaka Steven Stadium. The Press release was dated Friday, December 31, 2021.
According to the release signed by the Head of Media and Marketing, Ibrahim Kamara, it states that the rationale behind the cancellation of the said match is due to Logistical problems on the part of the organizers.
The first leg match ended with a 1-1 draw between Leone Stars and Premier League All Stars.
The essence of the said cancelled match was to give opportunities to the new set of Leone Stars Players that arrive recently to display their footballing skills before their departure to Cameroon.
The football Association further apologize for any inconvenience this cancellation may have caused.