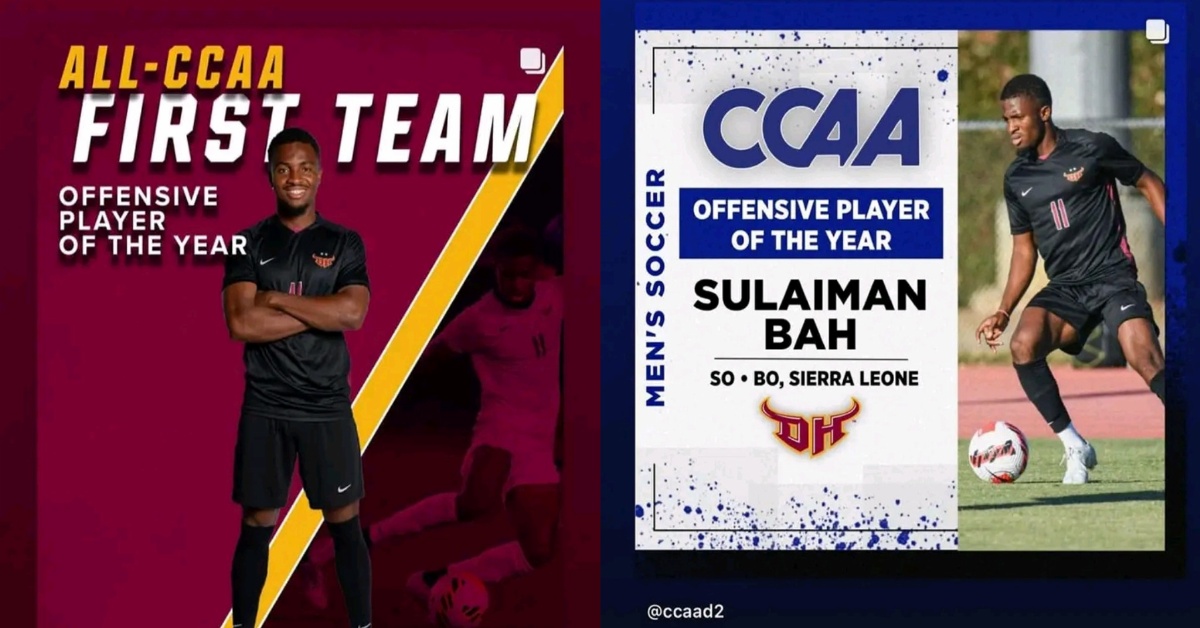 Former Craig Bellamy Graduate Wins Offensive Player of The Year Award in America
Former Craig Bellamy Foundation graduate, Sulaiman Bah has been awarded the offensive player of the year award in America.
Cal State Dominguez Hills' Sulaiman Bah continued his exceptional season by earning his second Pixellot/CCAA Offensive Player of the Week award in 2022. (Sept. 27-Oct. 3)
Bah scored three goals, including both game-winners, to help the No. 3 ranked Toros remain undefeated and tied atop the CCAA standings (3-0-1).
The Bo, Sierra Leone native, opened the weekend with a two-goal performance against previously CCAA-unbeaten Cal State San Marcos. It was his third multi-goal performance of the season.
Bah followed it up by scoring the only goal in a 1-0 win over Cal State San Bernardino. He connected on the game-winner in the 35th minute to give him 11 goals in 11 matches.
The midfielder leads NCAA Division II with five game-winning goals and is second with 2.55 points per game. He is also the CCAA leader in goals and assists.
Bah was spotted in Bo 2011 before he got a Scholarship to attend school in the United States. He has been doing very well with his education and sports career.