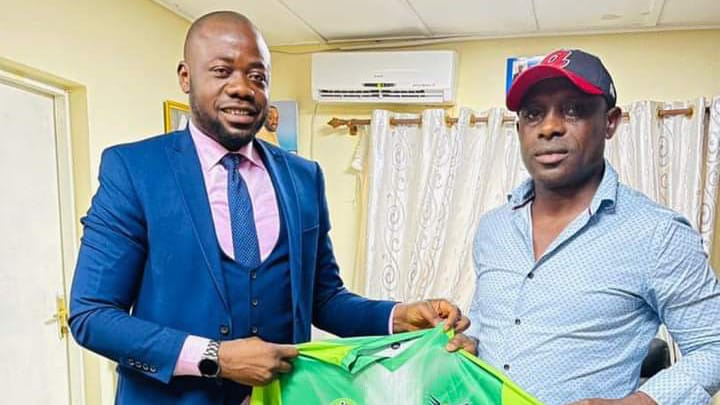 Former Leone Stars Player Francis Zappa Koroma Have Been Appointed as Head Coach of Kamboi Eagles
Kamboi Eagles FC has appointed one-time Leone Stars international, Francis Zappa Koroma, as Head Coach after parting company with Alhaji Abedi Foray following his resignation over two months ago.
Francis Zappa Koroma represented Sierra Leone fifty eight (58) times and also played for Diamond Stars and East End Lions in what is considered an illustration Football Career.
In International Scene, Zappa also played for Wallidian(The Gambia), Vassalund, Syrrianska and Topkapi(All in Sweden), and Dongtam(Vietnam) Notable among is his Appearance at the 1999 CAF championship League Quarter Final for Wallidian.
Coach Zappa Koroma was also part of Leone Stars Squad that won the Zone two tournament in Mauritania in 1995. A year after, he further went on to represent Leone Stars at AFCON in South Africa.
Francis Zappa Koroma is an A Licence Holder who has served Diamond Stars and Freetown City Football Club in the Sierra Leone Premier League. He has also work with the Sierra Leone National Team as the Assistant coach 1 for Both U-17 and U-20 in 2017 and 2019-2020 respectively.
Coach Zappa Appointment became a reality after a tough consultative drive led by Chief Brima Swarray of National Procurement Authority (NPPA) who has Sacrificially taken upon himself to rescue Kenema Kamboi Eagles Amidst Difficulty and Economically challenging moment and with huge support from other key stakeholders who hailed from Kenema District.
The Management is hereby inviting its numerous fans and the public to an official unveiling ceremony slated for Monday 6th September2021 at the Kenema City Field at Field at Exactly 10:00 AM, he is expected to start work immediately after the ceremony. Media Houses would be formally and Adequately informed about the nature of unveiling ceremony.