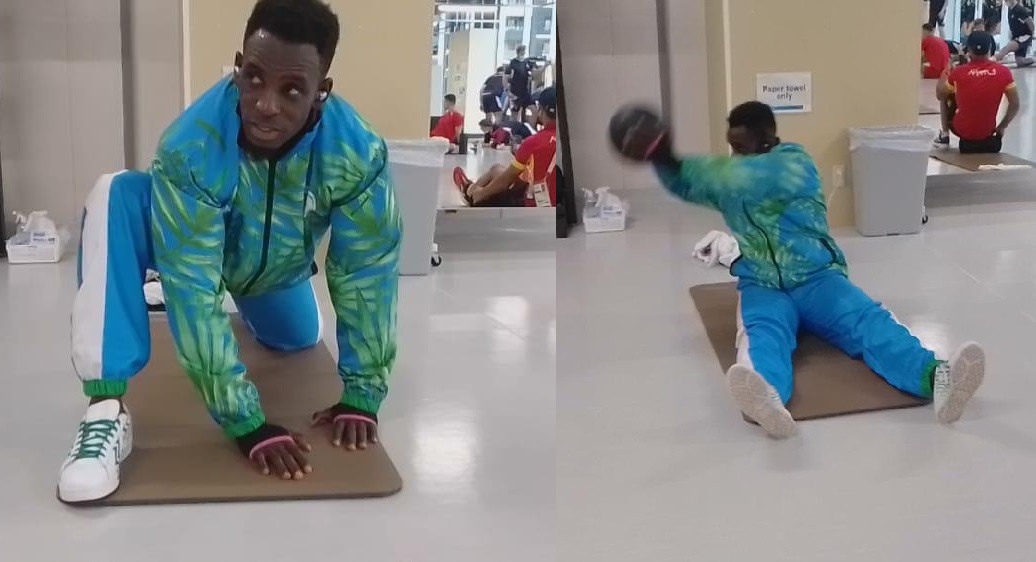 Sierra Leone's Frederick Harris Disqualified From Tokyo Olympic Games
Sierra Leonean Judo Athlete Fredrick Harris has been disqualified from the olympic games in Tokyo for failing a weight test.
The 36-year-old Judoka was supposed to open Sierra Leone first participation's in the 2020 Olympic Games when He comes face-to-face against Azerbaijan's Murad Fatiyev on Tuesday, July 27 at the Nippon Budokan venue in Tokyo, Japan.
However, Sierraloaded learnt that Frederick Harris was disqualified hours before his fight for failing weight test. Harris was to fight in the -81kg but registered +81kg.
Harrison weighed 84Kg which is 4Kg above his fighting weight.
According to the Chef De Mission, Unisa Deen Kargbo, the NOC is disappointed at this development and vehemently condemns the athlete and the Judo Federation for failing to monitor Harrison's weight.
"Let it be known that Frederick Harrison was issued a Wild Card Qualification by the International Judo Federation as best Looser in the African Championship held in Madagascar in 2020 and he was given an invitation for the Olympics".
"The Judo Federation received the invitation and accepted it with a strong pledge that the athlete will compete. The NOC then prepared the Accreditation and did the necessary for the athlete to compete. Only for him to be disqualified today due to negligence", UDK cited.
With this development, Sierra Leone now has three Athletes to compete at the Tokyo Olympic.
Sierra Leonean USA based sprinter, Maggie Barrie, will be competing in the 100-metre preliminaries, whiles swimmers, Joshua Wyse and Titi Dumbuya will be also competing in the men and women 50-metre freestyle.