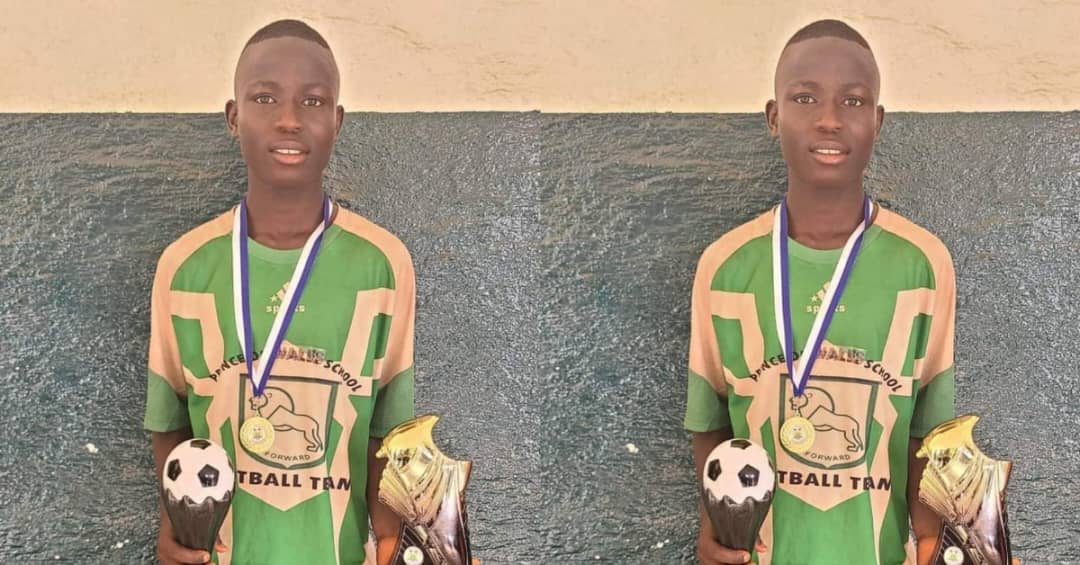 Meet The Highest Goalscorer in Inter-Secondary School Football Competition
Meet Emmanuel Combay, who doubles as the highest goalscorer and best player of the Inter-Secondary School Tournament competition.
On Tuesday, Prince of Wales football team defeated Ahamadiyya football team 3-2 at the Police Field Kingtom.
Ahamadiyya took an early lead in the first half of play by 2 goals to 1. The prince wales boys fought hard in the Second half of the play to overturn the result 3-2.
Combay was very instrumental in the competition as his impressive performances helped his side secure their first trophy after 31 years.
The Minister of Basic and Senior Secondary Education, David Moinina Sengeh did a presentation of trophies and medals.
Former Team Manager of the Sierra Leone National Football Team, Christian Dauda, thanked the boys for winning the trophy as he described them as heroes of the school