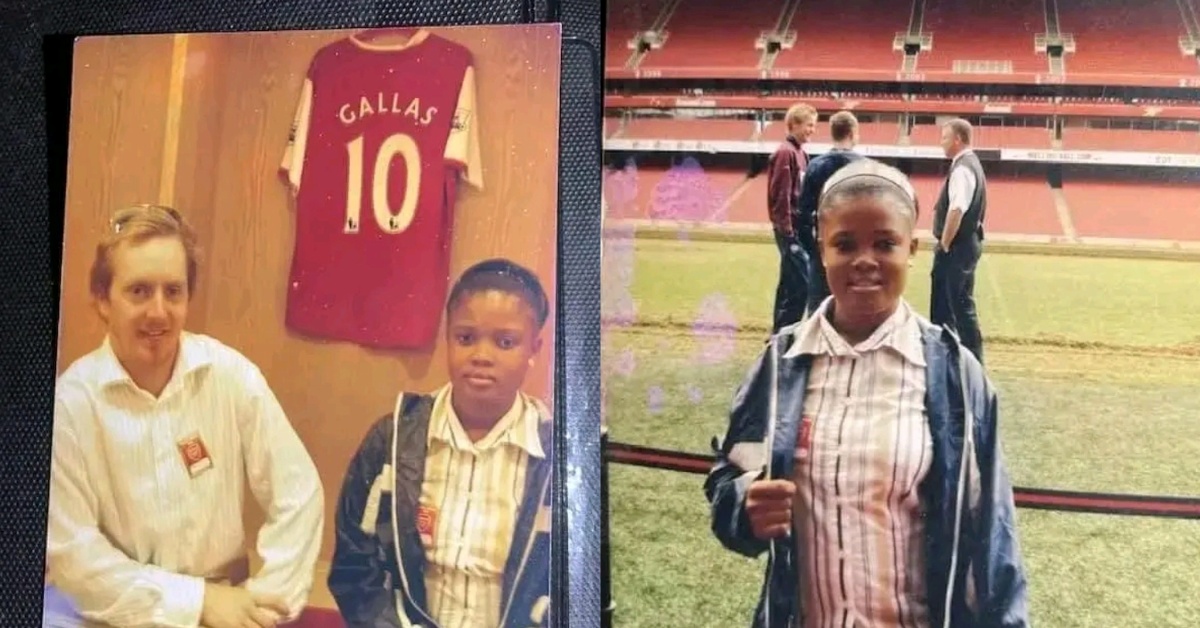 Hawa Tombo Shares Photos of Her at The Emirate Stadium
Popular Sierra Leonean socialist, Hawa Kamara commonly call Hawa Tombo has posted old photos of herself at the Emirate stadium in England.
Hawa made the post after Arsenal defeated Manchester United by 3 goals to 2 at the Emirate stadium on Sunday 22nd January 2023.
She stated that she is 100% an Arsenal fan from inception and will always be.