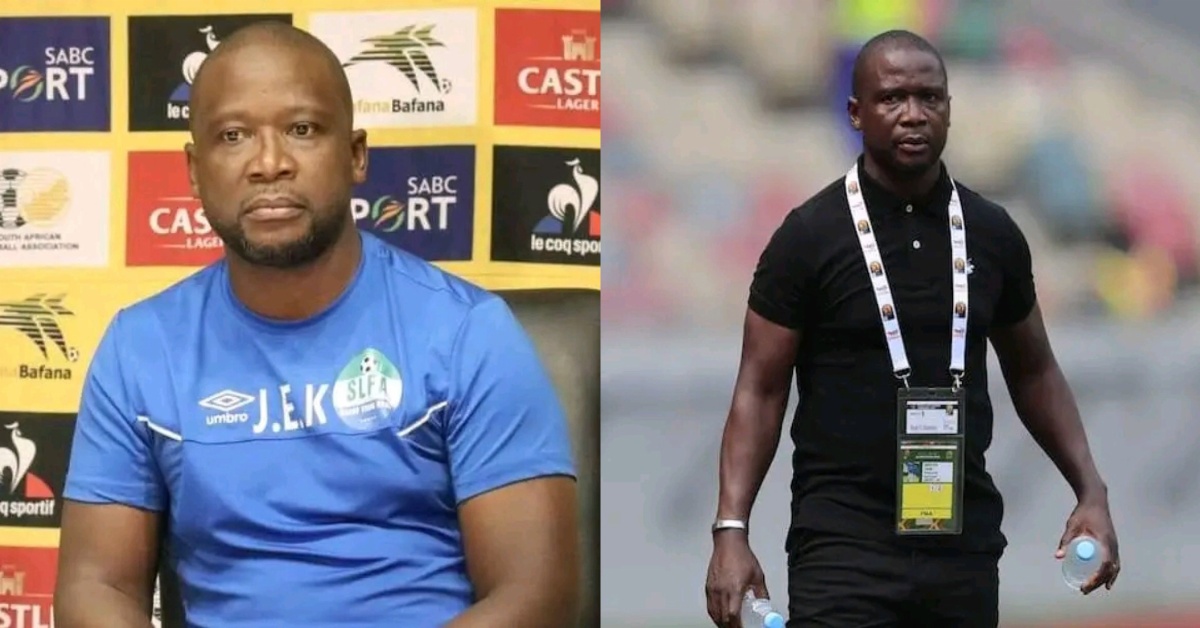 Rumour: Head Coach of Leone Stars, John Edward Keister to be Likely Sacked
According to our sources, former Leone Stars head coach, John Edward Keister would be likely sacked by the Minister of Sport arnd the National Sports Authority after their press conference scheduled today.
Minster of sports and National Sports Authority has indicated that the head coach of the national team, John Edward Keister might be sacked. The Minister added that, a joint press conference will he held today between the Ministry of Sports and National Sports Authority at the NSA's office. The essence of this press conference is to brief the public about the team's latest development and if decision has been made officially terminate John Edward Keister as Head coach of Leone Stars.
With these rumors cycling the web, the public are saying sacking John Keister will not solve the problems but a long awaited solution to handing the general malaise that had saddled football in recent times.
The unexpected sack rumours of John Edward Keister could be as a result of the unfortunate double header defeats Leone Stars encountered in its International Friendlies with South Africa and Dr Congo that ended 4:0 and 3:0 respectively days ago.
We are yet to officially hear from the Minister as we await the press conference. But as it stands, John Keister is at the verge of leaving Leone Stars as Head coach.