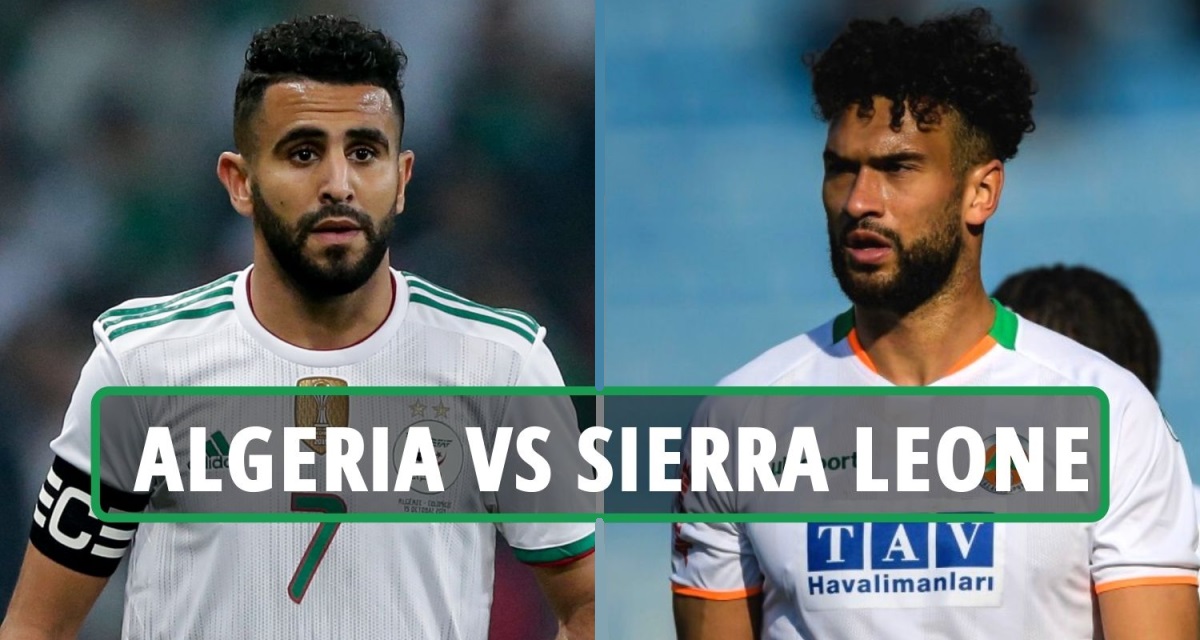 Head to Head Football Record Between Algeria And Sierra Leone
The Sierra Leone national football team, Leone Stars represent Sierra Leone in men's international association football and it is governed by the Sierra Leone Football Association.
The team recently qualify for the African Cup Of Nations and set to make it third appearances in the AFCON competition. The team is Set to play its first game against Algeria today 11th January at the Japoloma Stadium in Cameroon.
African title holder Algeria won the last edition of the Total Energies Africa Cup of Nations, Egypt 2019, The desert Foxes won the FIFA Arab Cup, which was held in Qatar last month.
Below is the head to head Statistics between the two teams
Algeria
Won-2
Drawn-2
Loss-1
Sierra Leone
Won-1
Drawn-2
Loss-2
Results
1980 – Sierra Leone 2-2 Algeria-FIFA World Cup Qualifying
1980 – Algeria 3-1 Sierra Leone-FIFA World Cup Qualifying
1992 – Sierra Leone 1-0 Algeria-AFCON Cup
1993 – Algeria 0-0 Sierra Leone-AFCON CUP
1996 – Algeria 2-0 Sierra Leone-AFCON Cup.