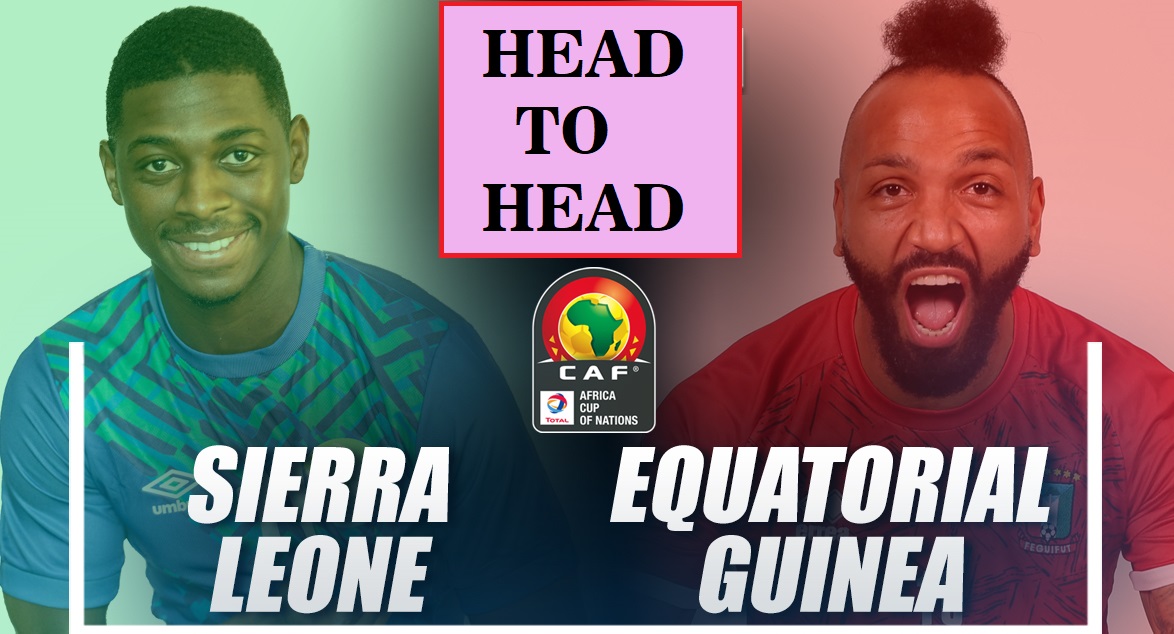 Head to Head Football Record Between Sierra Leone And Equatorial Guinea
Equatorial Guinea face a confident Sierra Leone team on Thursday after the Leone Stars held the Elephant of Ivory Coast to a surprise 2-2 draw in their Africa Cup of Nations second game.
Equatorial Guinea made a positive comeback to their AFCON campaign too – defeating The Desert Foxes of Algeria 1-0 and are seeking a further victory that could see them securing their last-16 spot.
The last meeting between the two teams in AFCON saw Sierra Leone winning 3-1 in 2003.
Below is the head to head Statistics between the two teams.
Sierra Leone
Won – 4
Drawn – 1
Loss – 1
Equatorial Guinea
Won – 1
Drawn – 1
Loss – 4
Results
08 Sept 2002 – Sierra Leone 3-1 Equatorial Guinea – Africa Cup of Nations
22nd June 2003 – Sierra Leone 2-0 Equatorial Guinea – Africa Cup of Nations
01 Jan 2008 – Equatorial Guinea 2-0 Sierra Leone – FIFA World Cup
06 Sep 2008 – Sierra Leone 2-1Equatorial Guinea – FIFA World Cup
o9 June Nov 2012 – Sierra Leone 2-2 Equatorial Guinea – FIFA World Cup
07 Sep 2013 – Sierra Leone 3-2 Equatorial Guinea – FIFA World Cup