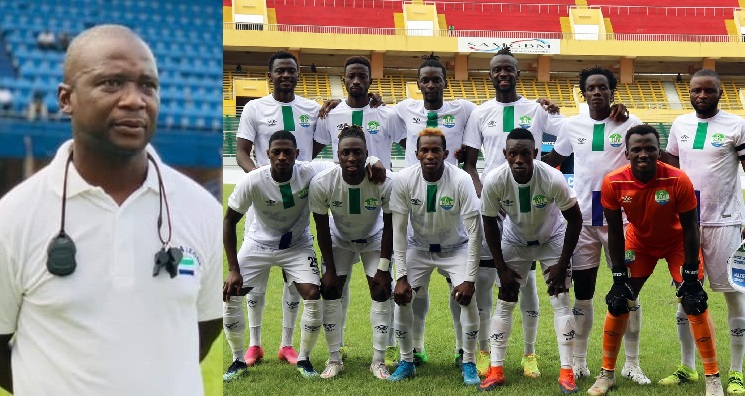 Leone Stars Coach, John Keister Expressed Optimism Ahead of Clash With Ivory Coast
Leone Stars coach, John Keister is confident that his players will give their very best and their all when they face Ivory Coast in their second Group E match at the African Cup of Nations in Cameroon.
Keister who saw his men made heroic performance forcing the reigning African champion, Algeria to a 0-0 draw on Tuesday, and to his satisfaction, the gaffer told journalists at a press conference, that they still need to improve.
"My players will give their all as they did today. We know what we need to improve after this match against Algeria. I wouldn't want us to put pressure on each other. We will go back and continue to work with the same mindset and the same energy," Keister said.
John Keister has been rated as the coach of the week after the first rounds of group matches played in the Africa Cup of Nations.
Goalkeeper Mohamed Nabie Kamara and defender Steven Caulker also make the team of the week.
Keister selected a very discipline side with a 4231 formation which causes a major upset against the Algerians who are the defending champions of the tournament.
The performance of Leone Stars against the African giants stunned many football fans across the world.
Leone Stars is set to face Ivory  Coast on the  16th January 2021.