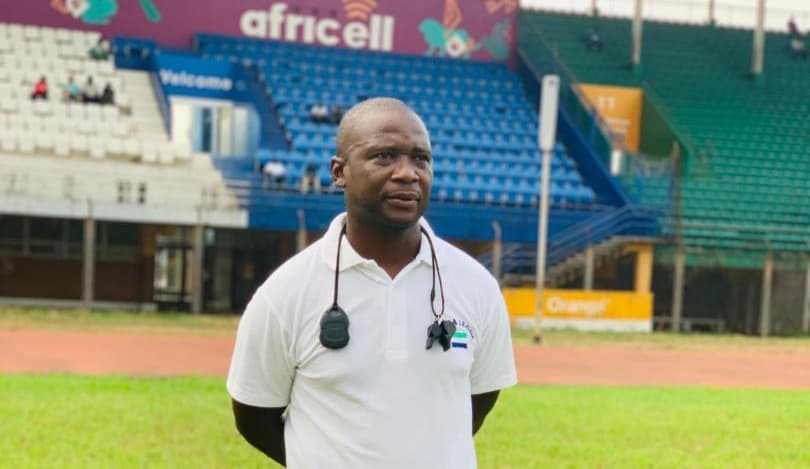 Leone Stars Coach, John Keister Hits Back Over Death Threats
Leone Stars Coach has aired his disappointment following threats he received before announcing his squad for Cameroon 2021.
Coach John Keister has revealed in an interview that he was sent death threats a day before he announced his squad as they hope to challenge for the prize in Cameroon
Nonetheless, their handlers disclosed that he was intimidated a day prior to the announcement for including certain players, an incident which he reported to the police
In a chat with BBC Sport Africa, the 51- year-old narrated his ordeal while expressing his discontent
"I don't think it should get to that point where my life is being threatened because people feel players should be in ( the squad) – and if they are not, this what they going to do "
Keister who played for the Sierra Leone Senior national team between 2000 to 2002- qualified the West Africans for AFCON for the first time since 1996, Picking a ticket alongside Nigeria in group in the Qualifiers
"We have come a long way (so)there's no reason for (the death threats)" he continued
I have got a family, I look after three boys and I have a Job to do. It gets me angry and for me, where I have come from and my background, I feel there is something I need to do about it"
"Regardless of the Job, I need to do something about it"
Leone Stars are zoned in Group E with reigning African Champions Algeria, Cote D'Ivoire and Equatorial Guinea.
They will begin their campaign on January 11th against the the desert Foxes of Algeria at the Japoma Stadium in Douala.