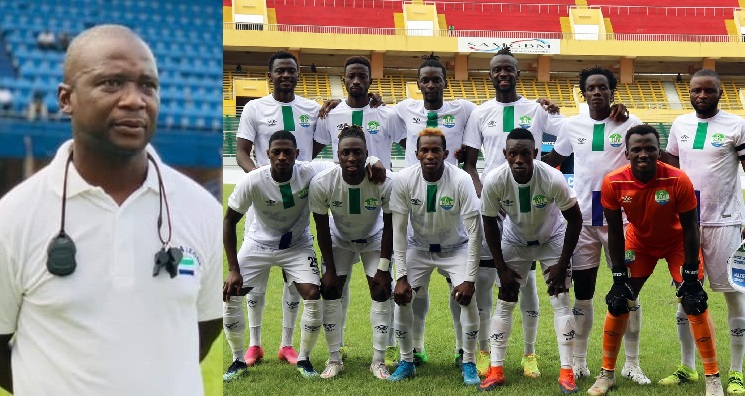 Leone Stars Coach, John Keister Submits 28-Man Squad to SLFA
After an indoor meeting with the Sierra Football Association, Leone Stars technical team headed by Coach John Keister, has submitted his 28-man squad list to the Sierra Leone Football Association General Secretary, Christopher Kamara ahead of deadline which is today 30th December 2021. Says Mohamed Marcarthy, a popular sport Journalist.
Sierra Loaded had been reliably informed that the Secretary General had instructed the Leone Stars Technical team headed by Coach John Keister that if they fail to submit the 28- players for AFCON before 30th December, 2021 as per CAF regulation the country stands to be given a 20,000 Dollars fine
However, it is the responsibility of the FA General Secretary to submit the names of the players to the Confederation of African Football Association.
As a proactive measure, Kamara made the clarifications the he had informed the technical of the implications if the final list fails to reach CAF today. Macarthy believes that the final list has been submitted to CAF.
As a result of the huge pressure from members of the public, the much talked about list is expected to be released today by Sierra Leone Football Association.
However, many Sierra Leoneans are questioning what's preventing the Leone Stars technical team and the Football Association to make the list known to members of the public.
A majority of the foreign based players are in Freetown in readiness for the AFCON opener on January 11 against defending Champions Algeria at the Japoma Stadium
The Olembe Stadium will host the tournament opener between Cameroon and Burkinafaso runners-up 2013 AFCON. The Continental showpiece runs from January 9th -February 6th