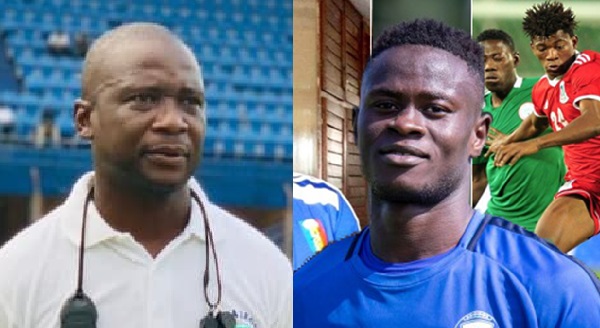 Leone Stars Coach, Join Keister Comments on Musa Tombo's Issue
Sierra Leone National Team Head Coach, Join Keister has given his remarks on the issue affecting Leone Stars striker, Musa Noah Kamara popularly known as Musa Tombo. 
Musa Tombo was on Friday seen running the street of Bo half unclad. This comes just one day after He reportedly stabbed himself in an attempt to end his own life.
The Sierra Leone Football Association (SLFA) had recently suspended Tombo from participating in all SLFA sanctioned and affiliated competitions in Sierra Leone while also opening investigation on Controversies around His transfer saga over the past years including that with Libya topflight club, Al-Ittihad.
Speaking on the issues surrounding Musa Tombo, Kiester said;
"Today is one day that makes me sad and cried not just as a Coach, but as a dad who have kids of my own.
"Leading lions in 2019 and winning the league with the contributions of this boy and the Potential he has to be one off the best, trying to give him structures and boundaries in an environment that we are been judged by the masses who thought differently. In the last two days things have turn out for the worst.
"I honestly pray make God's will be done in his life. I am saddened and lost for words. God help him."