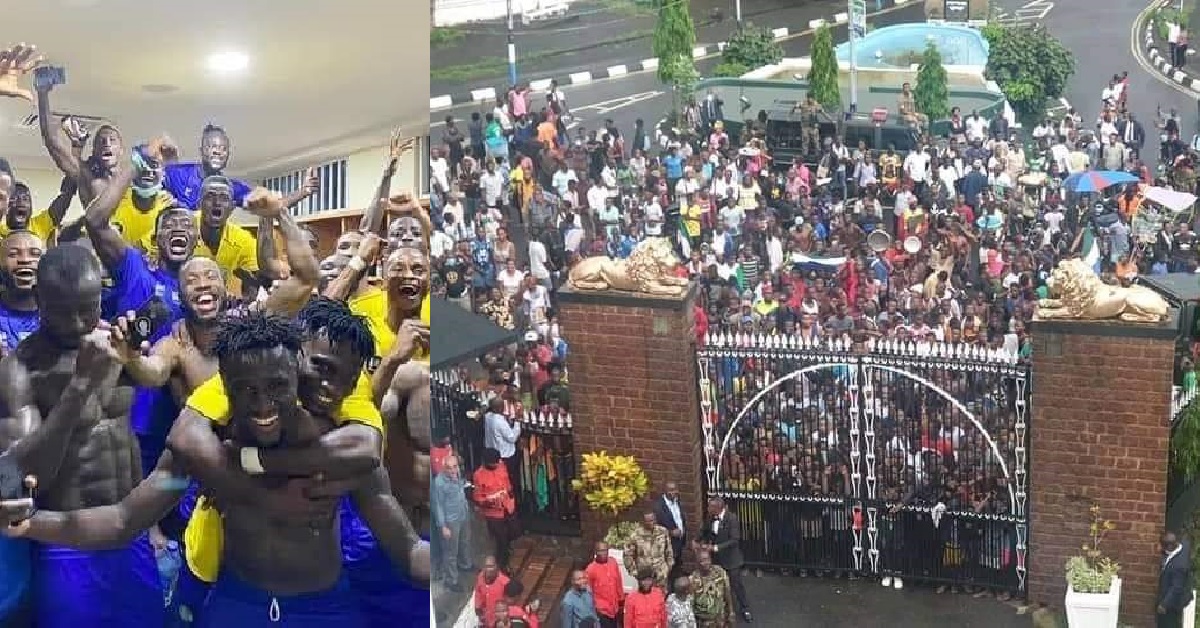 Jubilation in Freetown After Leone Stars Qualifies For AFCON 2022
As Sierra Leone National Team, Leone Stars made it to AFCON 2022 after defeating the Squirrels of Benin by one goal to nil in Conakry, Freetownians jubilated in the Municipality of Freetown.
The streets were filled with people. Many Sierra Leoneans went to State House to celebrate with the President of the Republic of Sierra Leone, Julius Maada Bio while others waited for him at his residence, Presidential Lodge at Hill Station.
President Julius Maada Bio was hailed by Sierra Leoneans as he was in power when Leone Stars qualified for Africa Cup of Nations in 1996 and also in power when the team qualified for 2021.
Keep following Sierraloaded for more details…