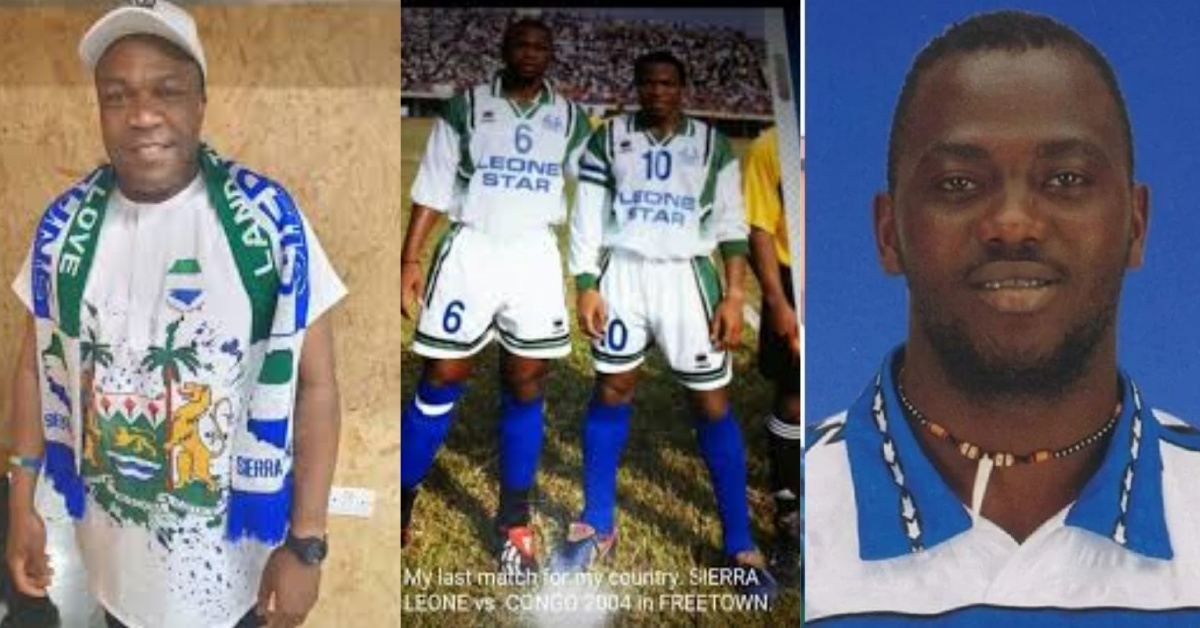 Junior Parade Set To Showcase The Junior Tumbu Foundation On Christmas Day
Former Sierra Leone footballer who is currently an international agent of East End Lions FC Ibrahim Junior Parade Koroma based in the United Kingdom will on the 25th of December 2022 at the Parade field introduce the late Lamin Junior Tumbu Conteh Foundation as part of the manifestation of keeping alive memories of his boyhood friend, former club and country teammate.
The late Lamin Junior Tumbu Conteh who captained Leone Stars is regarded as the most talented and popular footballer in the history of Sierra Leone football but passed away six months ago on the 5th of May 2022 at the Kenema government hospital following a short illness.
Thompson Bay veterans set to lock horns with the retired national football heroes in the opening encounter and the two clubs which the deceased Junior Tumbu played for in the Sierra Leone Premier League before trading his career at the international level East End Lions FC and Old Edwardians FC face off in the late encounter.
Ibrahim Junior Parade Koroma disclosed to NewsFeed Sierra Leone that the occasion is to introduce the foundation bringing ex-footballers to narrate the history of the late man and all actions will be live on Radio Mercury 92.0 in Freetown
"This Christmas Day will just be an introduction of the foundation ahead of the official launch in 2023, gracefully I have got the support of Tumbu's wife and children, the former Leone Stars Team Manager Christian Dauda and others have pledged their unflinching support, also the management of Radio Mercury have assured me of their support of providing live coverage on the 25th of December" he disclosed.
He furthered that after its official launch in 2023 the foundation will be providing football equipment to the less privileged, the street children and also educational support
"to raise the next Junior Tumbu and keep his legacy alive we will be supporting the less privileged children as he too grew up in the street, today he is no more but he will forever remain in our hearts and we are going to ensure that his legacy lives on" Parade assured.