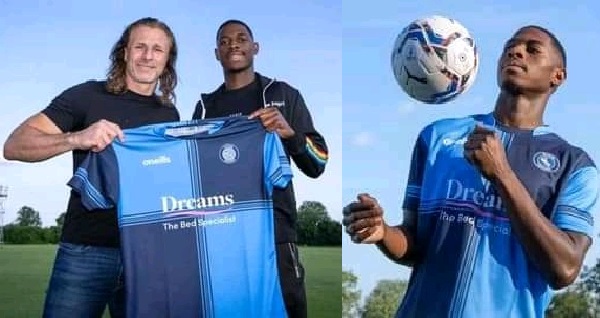 Leone Stars Striker, Sullay Kaikai Signs Two Years Contract With Wycombe Wanders
25-year old Sullay Kaikai,  a Sierra Leonean international has signed a two years contract with league one side, Wycombe Wanders from Blackpool.
Kaikai spent two years with Blackpool and also played important role for Blackpool to promote to the championship.
Kaikai signed a two years contract today after Blackpool released him on a free transfer to Wycombe Wanders.
In an interview, he expressed how delighted he is to be at the new club. He further went on to say he will help the team promote to the championship this season and hope to bring excitement to the fans.
Sullay made his first debut for sierra Leone against Benin. He played an important role to see Leone stars qualify to the Africa Cup of Nations 2022.