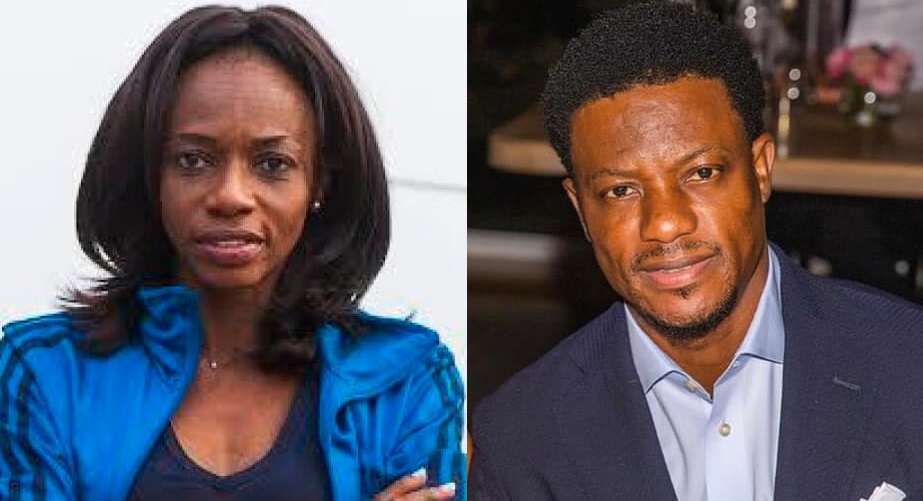 "Unreasonable Decision" – Mohamed Kallon Breaks Silence After Isha Johansen's SLFA Resignation
Mohamed Kallon,  a veteran Sierra Leonean Footballer has expressed displeasure after the withdrawal and resignation of the Sierra Leone Football Association (SLFA) President, Madam Isha Johansen. 
Isha Johansen was seeking re-election in the forthcoming elective congress of the SLFA before she withdrew her nomination and resigned her position as the President of the association. 
Meanwhile, it could be recalled that Kallon who was seeking election as the SLFA President was disqualified after failing to be nominated before the nomination deadline. At attempt to appeal the decision of the election also failed at the SLFA electoral appeals committee.
However, in a Facebook live video on Wednesday, Kallon described the decision of the FA's President as unreasonable adding that it demolishes the National Team Leone Star's chances of winning the forthcoming match against Benin. 
Kallon also condemned poor preparation on the part of the Sierra Leone national team ahead of the qualifying match between Benin.
"Everyone is focused on the upcoming SLFA's Election, and no thought is being given to the upcoming qualifying match.", Kallon said.
He added that he feels bothered by the current situation of things as now that Johansen has resigned no one seems to be in charge of things.
"My fear now is people are negligent in this match, and will not take the match seriously. And if we go and lose the game and not qualify, it adds another 25 years of us not being qualified.
"Now was the time the government should stand firm, for the mere fact that they have poured millions in the match, and should make sure the country qualifies this time around.
"It's a pity, I feel very sad for the players most especially the old players. Because this is their last game, this is their last competition, and people are not taking this game very seriously, so it bothers me," he said.
He continued that to say that in order for the National or Technical Team to move the SLFA should have made the necessary arrangements but without such arrangements they can't move.
"For the technical team to move, if the players have to move the technical team has to call them and put certain structures in place in order for them to move," he said.
He also mentioned that he had advised the government to set up a committee that would run the affairs of the National Team as the National Sports Council is occupied with over 60 different sporting activities therefore they are overwhelmed.
"If you have the committee that runs the affairs of the national team, it will be easier," he mentioned.