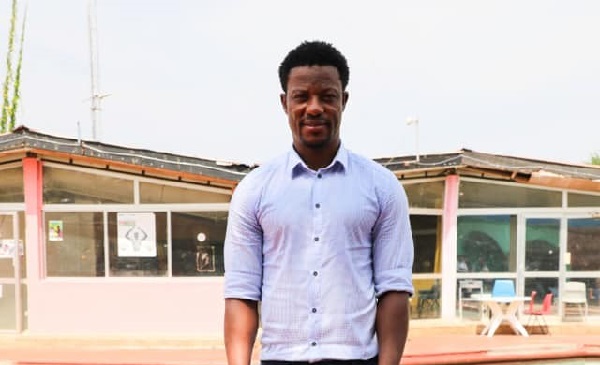 Mohamed Kallon Breaks Silence as SLFA Refuses to Grant Him Extension
Sierra Leonean Football legend and Chairman of F.C Kallon, Mohamed Kallon has criticized the decision of the Sierra Leone Football Association (SLFA) to deny him extension needed to participate in the forthcoming electoral congress of the association.
Kallon was disqualified from the SLFA elections and subsequently omitted from the final names of nominees after failing to be nominated before the nomination deadline. At attempt to appeal the decision of the election also failed at the SLFA electoral appeals committee after a week long deliberation on the subject matter.
According to the SLFA, Mohamed Kallon was not successfully nominated at the close of the January 8th 2021 nominations having lacked essential requirements and valid members of the FA to nominate him. This followed a public uproar and criticism which promoted the Parliamentary Oversight Committee on Sports to look into the issue.
The Executive Director of the National Sports Authority (NSA), Dr. Kenneth Brima (NSA), has said following receipt of correspondence from the World Governing Body on Football (FIFA) on Saturday 20th February 2021 on issues surrounding the Sierra Leone Football Association Elective Congress complaints and allegations from and by different parties/stakeholders, including the Parliamentary Oversight Committee on Sports meeting with all relevant stakeholders, FIFA has fully supported the resolutions from the Parliamentary Oversight Committee on Sports.
ALSO READ: Tears in Freetown as Court Sentences 45-Year-Old Stone Miner to Death By Hanging
Among other things, the correspondence said: "FIFA fully agrees with the conclusions reached by the Parliamentary Oversight Committee and trust that SLFA bodies involved in the electoral process shall do their utmost to ensure that all candidates are treated impartially and fairly and that all decisions taken in relation to this process follow the principles established in the SLFA Statutes and regulations."
Further to the resolutions of the Parliamentary Oversight Committee on Sports, Sierraloaded reports that extension was given for unregularised members of SLFA to regularise their statuses while the election date was postponed indefinitely. However, Mohammed Kallon was not given an extension to be validly nominated to participate in the elections.
Reacting to the development in a Facebook post, Kallon wrote: "The SLFA Elective Congress was supposed to be held in Makeni on Saturday 27th February.🤔 -Extension for unregularised members of SLFA to regularise their statuses* -Extension for division 1 playoffs for teams to be promoted to the Premier league which was not even planned before the Elective Congress on the 27th February 2021. -Extension for the Ethics committee to finished their integrity check. -The election date has been postponed indefinitely* -Why was Mohamed Kallon not given the opportunity to be nominated by Heroes and Western Urban Football Association*? -Was it because his nominator's documents were incomplete, or they were late to submit their documents?* *Why no extension for Mohamed Kallon?#3/#10"