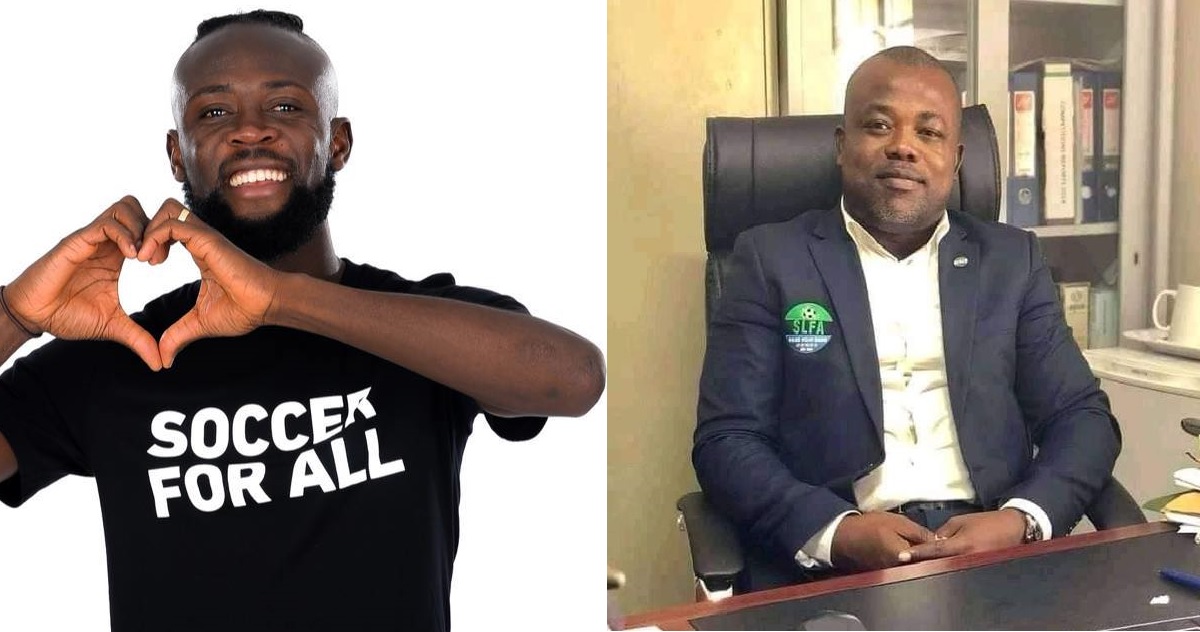 Leone Stars Striker, Kei Kamara Refutes Claims Made by SLFA Secretary General, Chris Kamara
Leone stars Striker, Kei Kamara has refuted claims made by Chris Kamara, the Secretary General of the Sierra Leone Football Association (SLFA).
The Forward says, "Hey Chris Kamara I just listened to your interview on national radio. It's a shame you will go on air misinforming the public about the national team.
"With all the hard work and sacrifices that all the players have devoted to the nation you didn't take time to congratulate the group, but you are disrespecting us all for a little bag.
Kei Kamara  further pointed out that HERE'S THE FACT…
He disagrees with the Secretary General by stating that "No you and the president didn't decide to give the players money, the $1000 came from good people at Sierra Fisheries for the 1pt earned in one of our games. At the dinner last week in Freetown the players present got their money without returning a bag, but you insist all the foreign player to return the bag when you know we have all left the country (fishy huh]"
The striker concluded  that ''I don't want to go on explaining, but its very disrespectful to misinformed the public about us. I don't need your apology because I know you well, but maybe the younger boys are waiting for ya. Anyway I want to say thanks again to Sierra Fisheries for their generosity and I trust they will ensure all monies For the Players be paid with respect. Kei shows appreciation.