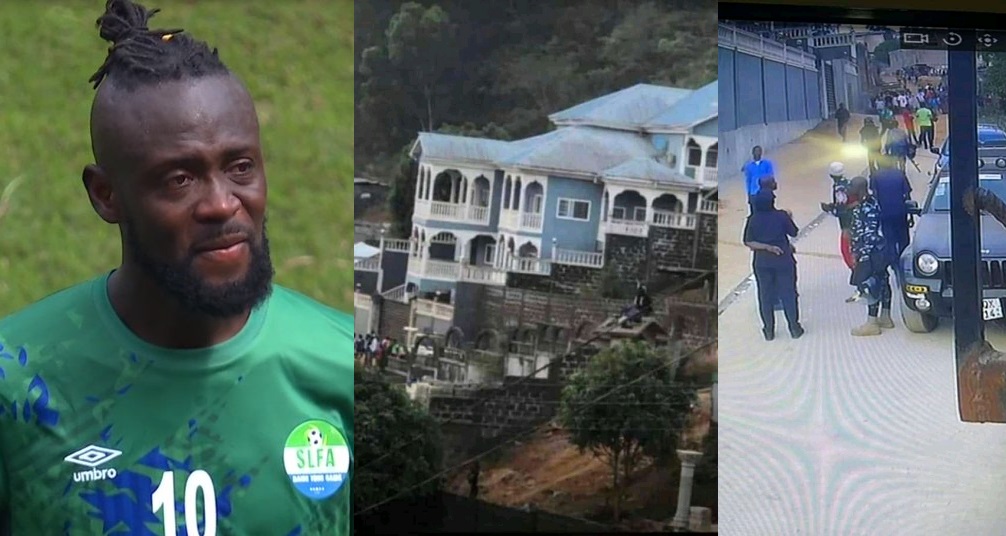 Kei Kamara's Residence Currently Under Police Protection Against Angry Fans
Security officers of the Sierra Leone Police are currently protecting the house of Kei Kamara who missed Leone Stars' Penalty in their last AFCON match against Equatorial Guinea today.
It was reported that furious fans visited Kei Kamara's house after the final whistle.
In what turned out to be a game of few opportunities, Leone Stars showed strong resistance after a lengthy fight against Equatorial Guinea.
It was a discipline performance by Equatorial Guinea as they saw off a Sierra Leone team in need of a Win by a score of 1-0 in the first half. They were able to get a second successive win in the Competition.
Leone Star have been eliminated from the AFCON Competition. A draw with Equatorial Guinea would have sail them through to the round of 16.
However many Sierra Leoneans have pointed out that the team have fighting mentality but not a winning attitude
Many also think that this was a fair appearance after 26 years of a absence in the competition.
Some sport analyst believe Leone Stars should build on this team for the future.