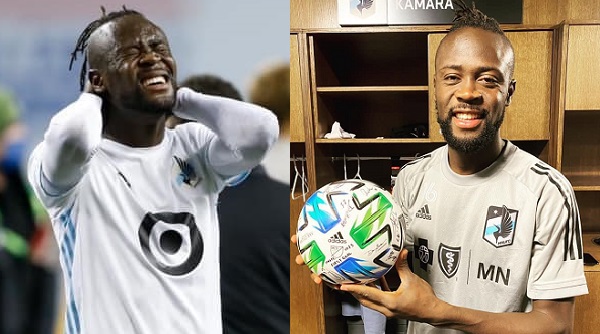 Everything Kei Kamara Said After Receiving The $10,000 Promised by President Bio
On Saturday 17th July 2021, Sierra Leonean Striker, Kei Kamara spoke about the $10,000 President Julius Maada Bio gave the Leone stars players for qualifying to AFCON 2022.
Sierraloaded previous reported that Kamara has confirmed the receipt of the payment to his account, which is an equivalent of Le100,000,000.
However, in his Facebook live on Saturday, Kamara stated that some of the officials who received Le100 million should not have benefited while other players who participated in the AFCON qualifying matches didn't receive anything.
"Me, Umaru and Keister discussed this on a meeting and agree that everyone should have a share about 57 players in total" He said.
Kei Kamara also spoke about the list that came out with 57 players noting the list is not a fake list but the players and SLFA sat down together to give the list.
Kamara expressed concern that some of the official who have already have the plot of land should not have the $10,000. He said they are being paid and should not have same match bonus like them.
He concluded by saying he stand for the players and they should have what they deserve.