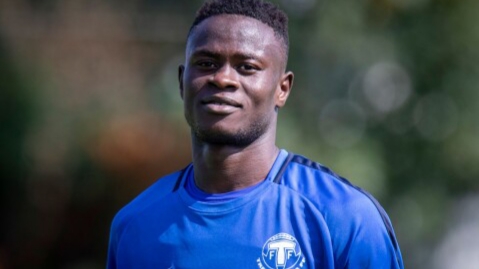 BREAKING: Coach Keister Recalls Musa Tombo For Benin Match
The Head Coach of Sierra Leone National team, Leone Stars has recalled Ace Bo Rangers Striker, Musa Noah Kamara (Musa Tombo) for the AFCON qualifier against benin match on Monday.
Sierraloaded learnt that Saidu Mansaray alias Malian and Musa Noah Kamara aka Musa Tombo have both been recalled and will replace Alhaji Adriano Kamara and Abdul Razak Puyol Kamara respectively.
Adriano and Puyol were both tested positive of Covid-19.Both Musa Tombo ( Striker) and Malian ( Left half back) have left Sierra Leone to join the rest of their team mates in Guinea's capital Conakry.