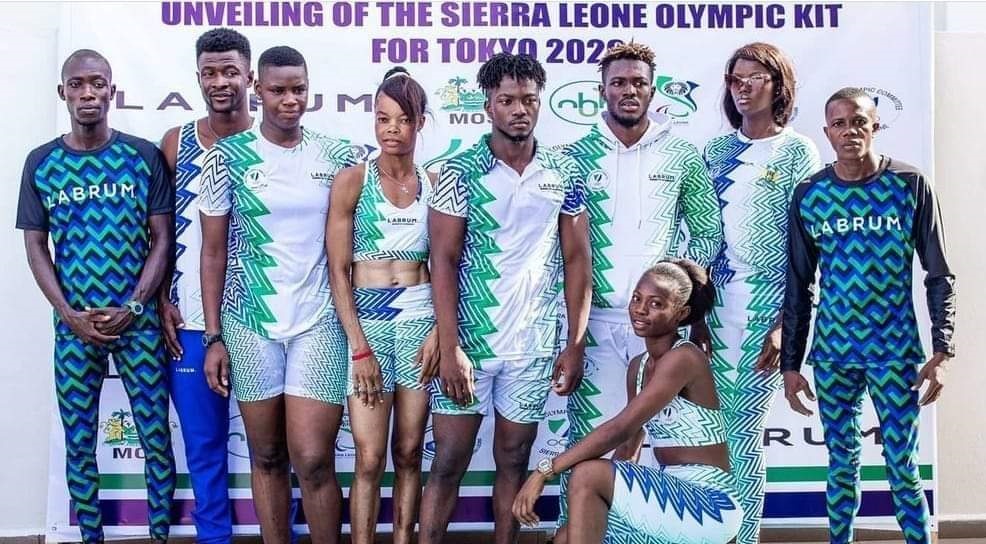 Unisa Deen Kargbo is a Liar – Labrum Clothing Releases Evidence of Contract With Sierra Leone Olympic Committee
The Chief Executive Officer of Labrum Clothing, Foday Dumbuya has described as 'lies', a recent audio released by Unisa Deen Kargbo, the head of the delegation for the Sierra Leone Olympic team in the Tokyo Olympic 2020
It was previously reported that the National Olympic Committee has dumped Labrum Clothing brand who is owned by a Sierra Leonean for an unknown foreign brand KSG in the last minutes of the kick off of the 2021 Olympic 2020 in Tokyo.
Sierra Sports reported that official contract had been signed and official unveiling has been done with Labrum Clothing but at the last minute, they Olympic committee sneaked into a hotel room and asked the athletes to wear a different brand by some white company that's not even a fashion brand.
However, in an audio interview made available to Sierraloaded, Kargbo who is the head of the team delegation in Japan said there was no agreement with Labrum for the athletes to wear its brand for the olympic ceremony or games.
Ahead of the Olympic games in Tokyo, Kargbo emphasized that the agreement was that anywhere there is camera the Athletes cannot use Labrum Clothing because He is not registered and approved by the International Olympic Committee. Hence, the team opted to use Labrum for travel alone.
In a interview with Sierraloaded on Saturday, Foday Dumbuya said the agreement Labrum Clothing had with the national Olympic committee was a four years contract and the agreement is that they should use Labrum clothing not only to travel but also to train and use it in Olympic games and the common Wealth games for the next four years.
''I can't believe the lies in this Audio'', Dumbuya said.
He further sent document of the agreement that they made with the NOC and he also send some videos when signing the agreement.
Please see the evidences below: