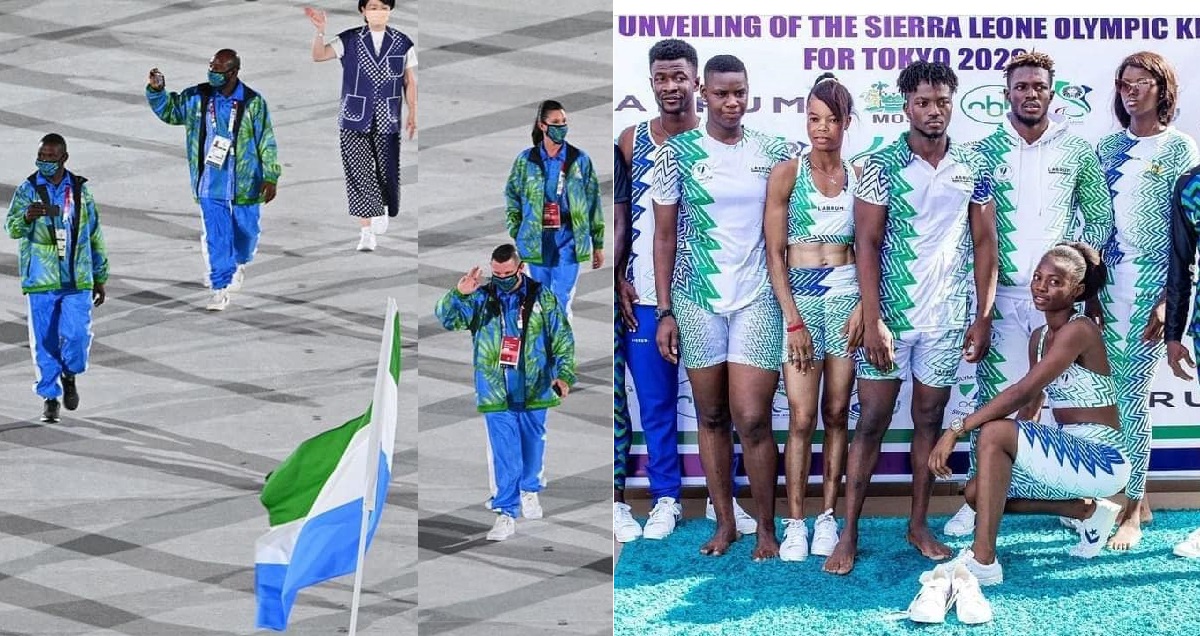 'We Did Not Dupe Labrum Clothing' – Sierra Leone Olympic Committee Explains What Happened
The President of the Sierra Leone Paralympics Committee, Unisa Deen Kargbo has dismissed reports that National Olympic Committee (NOC) duped Sierra Leonean owned clothing brand, Labrum clothing.
It was previously reported that the National Olympic Committee has dumped Labrum Clothing brand who is owned by a Sierra Leonean for an unknown foreign brand KSG in the last minutes of the kick off of the 2021 Olympic 2020 in Tokyo.
Sierra Sports reported that official contract had been signed and official unveiling has been done with Labrum Clothing but at the last minute, they Olympic committee sneaked into a hotel room and asked the athletes to wear a different brand by some white company that's not even a fashion brand.
However, in an audio interview made available to Sierraloaded, Kargbo who is the head of the team delegation in Japan said there was no agreement with Labrum for the athletes to wear its brand for the olympic ceremony or games.
According to Kargbo, the relationship with Labrum dates back to 2018 when a young man identified as Foday approached him that he wanted the NOC to help him promote his brand, Labrum to the public. He said by then the team was about to go for the common wealth games in Australia.
Kargbo said he told the young man that they will not allow them to use his brand if he is not registered with the International Olympic Committee which resulted in the athletes not using Labrum for the common wealth games.
Ahead of the Olympic games in Tokyo, Kargbo emphasized that the agreement was that anywhere there is camera the Athletes cannot use Labrum Clothing because He is not registered and approved by the International Olympic Committee. Hence, the team opted to use Labrum for travel alone.
Kargbo added that the branded clothes that Sierra Leone used for the Olympic opening ceremony was already in Japan for inspection before the commencement of the games.