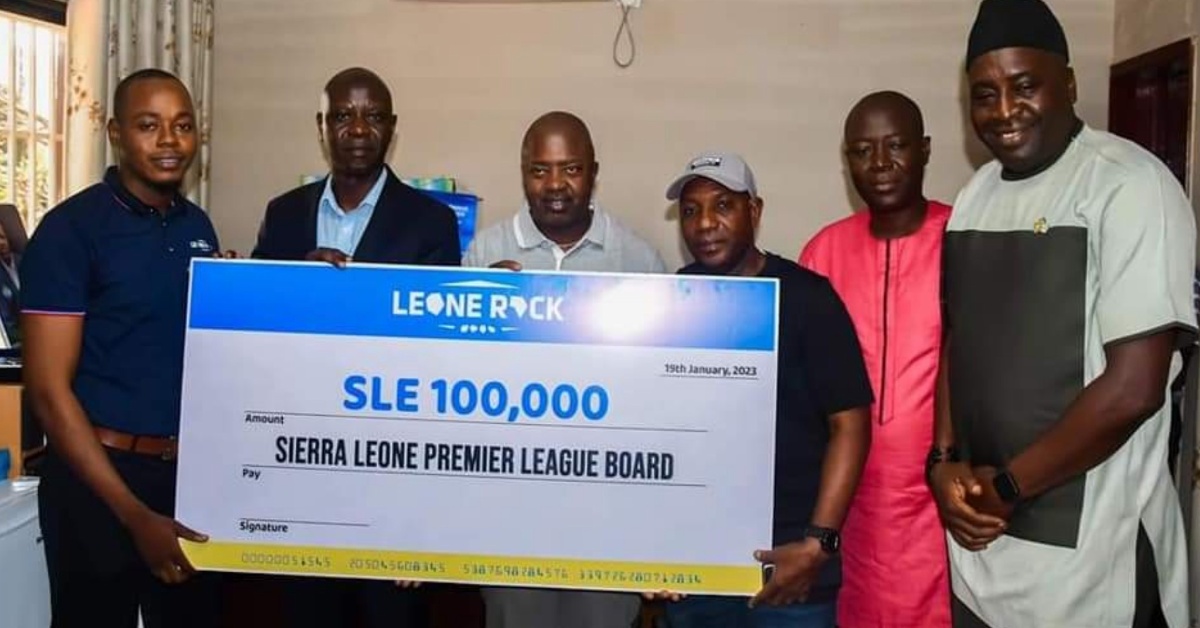 Leone Rock Metal Group Supports Sierra Leone Premier League With NLE 100,000
Leone Rock Metal Group have donated has on Thursday 19th January 2023 donated another sum of NLE 100,000 million to the Sierra Leone Premier League as part of their support to the board.
The event took place at the Sierra Leone Football Association (SLFA) Secretariat in Freetown, Kingtom
Responding to the donation, President SLFA- Thomas Daddy Brima thanked Leone Rock Metal group for the brave intervention even when they did not call upon them. He further assured the company of the association's commitment to ensuring the purpose of the competition is achieved.
Director of National Sports Authority, Steven Kelfala expressed gratitude to the company for the laudable effort in complimenting Government's stride in football.
He emphasized that the venture is timely and hoped this footprint they have started will create a partnership between the Ministry and the company for years to come.
The Leone Rock Metal Group, a mining company has been in operation in Sierra Leone for over a decade and has been providing support to the country in diverse ways. Last year, the group made a bus donation to Fourah Bay College to ease the transportation challenges of the students, construct a school and installation of solar lights at Kakim Island.
The group is also noted to have financially contributed to the One-Nation Inter-regional football tournament that will kick-start in January in collaboration with the Ministry of Sports, National Sports Authority and the Sierra Leone Football Association.