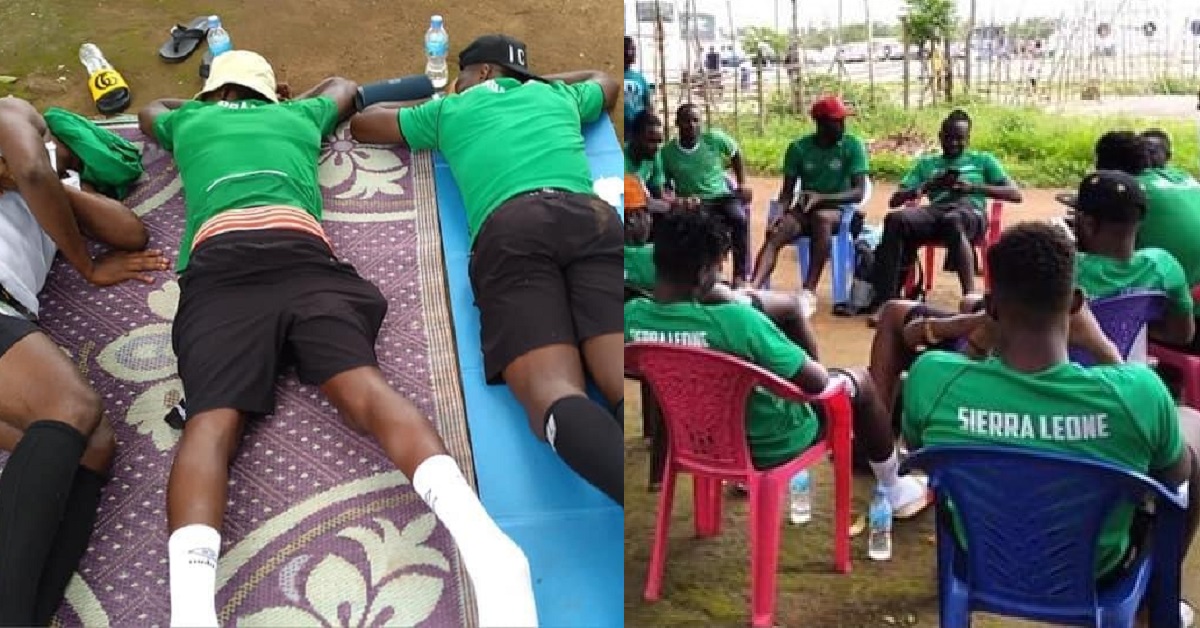 BREAKING: Sierra Leone Players Blocked From Entering Guinea
Sierra Leone National Football team, Leone Stars have been blocked from entering in Guinea due to lack of COVID-19 test result.
The players are currently sitting and sleeping under a mango tree at the Sierra Leone-Guinea border crossing point after they were refused entry to Guinea by the Guinean immigration officials for lack of COVID-19 test results.
"The team have spent over six hours at the border.", a witness told Sierraloaded.
Meanwhile, sources said the COVID-19 results will be available as soon as NACOVERC validate them. However, waiting at the border continues.
Leone Stars are due to play Benin on Monday 14th June, 2021 in Conakry to fight for the last qualifying place for the 2021 Africa Cup of Nations in cameroon.