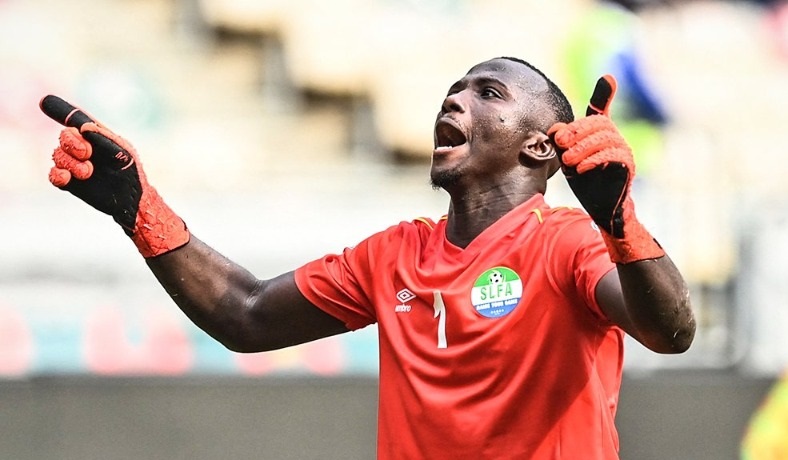 Leone Stars Goal Keeper, Mohamed Kamara Befriends The Holy Quran in Cameroon AFCON Competition
On January 9th the 2021 Continental Africa Cup of Nations Kicked off with dozens of Muslims Players listed to take part in the 24-team tournament. The 33rd biennial competition is the second enlarged version to be contested between 24 teams.
Born in Sierra Leone, Mohamed N Kamara is a fervent Muslim that draws inspiration from the Quran. Kamara is the current first choice goalkeeper for Leone Stars at the African Cup of Nations Tournament. He currently plays for East End Lions Football Club in Freetown.
Kamara was awarded the Man of the Match Award in their first encounter with the desert Foxes of Algeria. The East Lions Keeper has been featured twice in the AFCON team of the week players.
As a fervent muslim, Kamara is among the muslim players that stays abreast with his Quran. Kamara was recently spotted reading his Quran in Cameroon during his leisure.
According to popular African Sports Journalist who is currently covering the African Cup of Nations and CAF media expert, Micky Jnr, the Soweto base club who were also the 2013 CAF Champions League Runners-up are the first South African club to show interest on the 22-year-old shot-stopper.