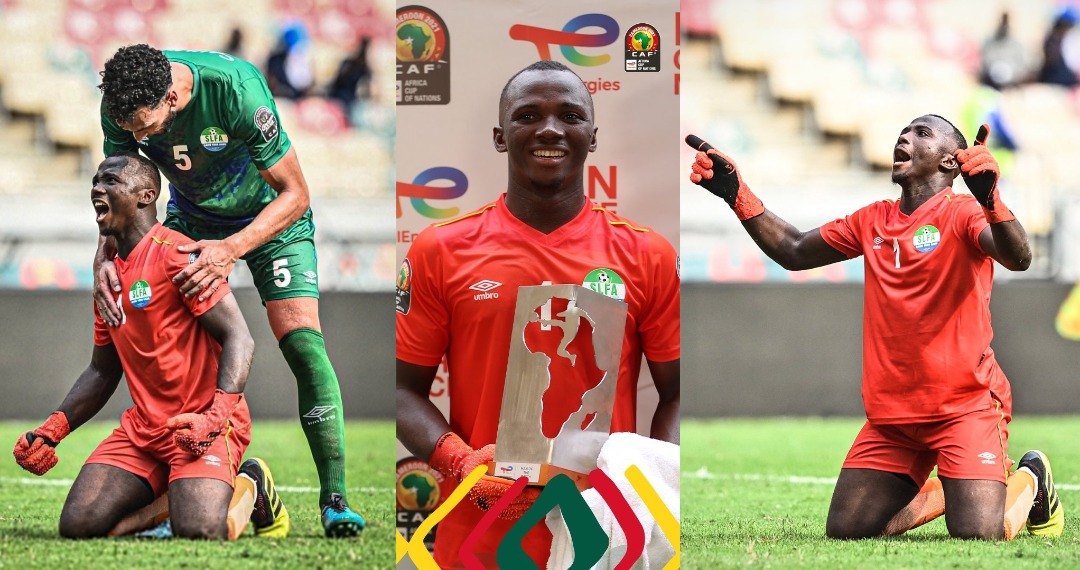 "I am Here to do My Best And to Make Sierra Leone Proud" – Leone Stars Goalkeeper Expresses Determination Ahead of Ivory Coast Encounter
The goalkeeper of Leone Stars, Mohamed N. Kamara, has said that he is looking forward to the Ivory Coast match today Sunday 16th January, 2022 at the Japoma Stadium in Douala, Cameroon.
Kamara broke down in tears after producing a world-class performance to keep Manchester City's Riyad Mahrez and Algeria at bay in the Africa Cup of Nations.
The 22 year old put in a performance full of grit, determination and quality to secure a point against the defending champions in their Group E clash.
"The Algeria match is in the past now. I can't express my feelings when I was announced man of the match. I thank Allah, the rest of my team mates, and the technical team, in particular Coach John Keister for believing in me and for the opportunity", Kamara said.
He further noted: "I have been working harder behind the scene since our qualification to the AFCON. I am here to do all my best, and to make Sierra Leone and Sierra Leoneans proud".
Kamara's first invitation to the Leone Stars was in 2018 against Ethiopia in the 2019 AFCON qualifiers, where his team lost 1-0 to the Walias in Hawasa.
The East End Lions goal stopper, however, made his debut for Leone Stars in a 1-0 away defeat to the Squirrels of Benin in the 2021 AFCON qualifiers in November, 2019.
The former FC Johansen player started his youth football career with FC Eze in Freetown before joining Johansen, where he represented the country's U20 against Guinea-Bissau in 2018.
Mohamed Kamara, popularly known as Fabianski, was born in Sendegu Village, Bamoi Luma, Northern Sierra Leone.