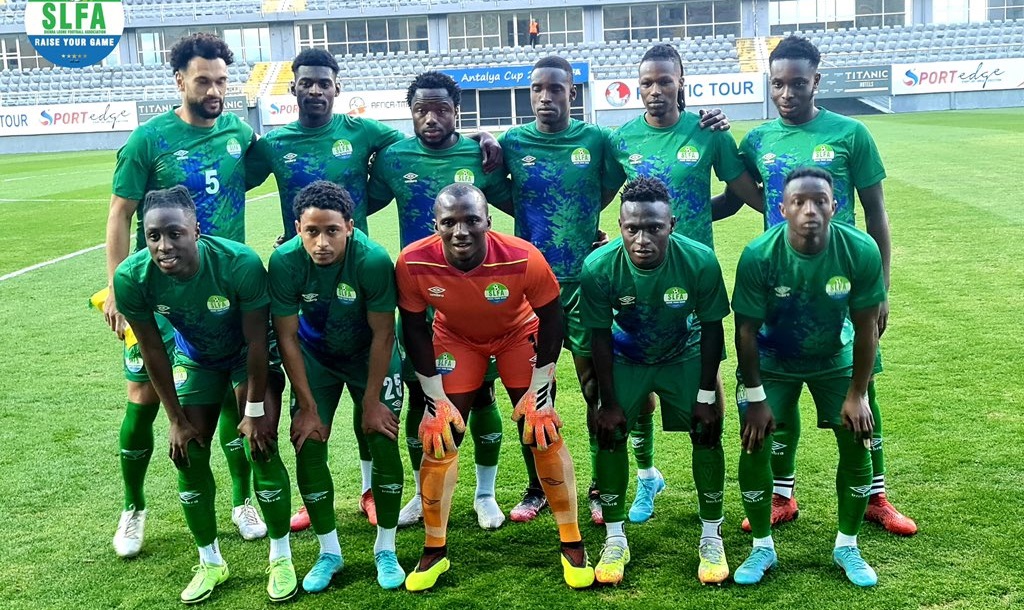 Leone Stars Preparing Ahead of Their Second Match Against Liberia
Following the defeat against the Sparrow Hawks of Togo by three goals to nil in friendly match on Thursday, Leone Stars players have taken to the training pitch as they get ready for their second match against Liberia and Congo in Turkey.
Leone Stars had their first international friendlies against the sparrow Hawks of Togo. According to the head coach, John Keister, the essence of the friendlies is to showcase the strength of the squad ahead of the AFCON 2023 qualifiers, and also to figure out what area of improvements the team needs to focus on as the qualifiers are to kickoff June 2023.
Sierra Leoneans were happy as to how the first half of the game against Togo played but the players lost confidence that ended to the defeat. An Actress, Jnap Sesay on her Facebook account expressed her views on the match and noted that, most of the players that played the match against Togo was their first match playing together and that it is inevitable that there might be hiccups in the pitch which we are expecting to have improved.
Looking ecstatic and determined to their next coming match against Liberia, Leone Stars have taken it to the training pitch as they get ready for their second match which they anticipate to be a win match.